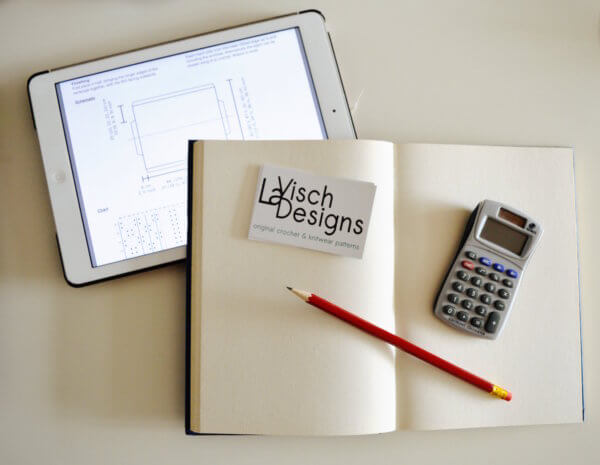 Have you heard of technical editing but are you not sure if you need it? Are you an experienced designer in need of a set of extra eyes on your work or perhaps a full tech edit as soon as possible?
Please don't hesitate to contact me through the contact form below!
I offer technical editing services for knitting and crochet patterns in both English and Dutch. I have experience as a designer in both crafts. I particularly enjoy editing (and designing) shawls and accessories like cowls but am of course also available for editing other types of patterns. I have completed Joeli's "Learn to Tech Edit" course to solidify my editing skills.
As a result, I am able to help you publish patterns that are technically correct and professional.
During the technical editing process, the following is included:
The accuracy of mathematics, sizing, stitch counts, and grading in your pattern.
Review the pattern for punctuation and grammar.
A check that the pattern is complete and not missing important information.
Review the pattern for clarity and general consistency, making certain the instructions are as clear as possible. This includes the comparison to a style sheet, if available.
Check that written instructions match charts and schematics when applicable.
Confirm that the pattern is consistent with the item as shown in the photographs.
A final review of your pattern after the editing has been completed is also included!
Additional services
Furthermore, if desired I can also provide the following services:
Create charts from written instructions using StitchMastery for knitting charts and a crochet font in conjunction with Inkscape for crochet charts.
Create written instructions from charts.
Develop style sheets.
Create vector schematics.
Translate patterns from English to Dutch and vice versa.
Set-up and update pattern or designer pages on various publishing platforms (Ravelry, Etsy, Craftsy, Patternfish, etc.).
Schedule and set up ads and posts on social media and WordPress websites.
Various other services as a Virtual Assistant, please contact me to discuss options.
 What to expect…
My current rate for technical editing services is € 20 per hour billed in 15-minute increments. Simple accessories will take one to two hours, complex garments may take three to five hours. After you send me your pattern I can give you an estimate of the time it will take to edit. Ask about my new client discount!
Payment by Paypal or bank transfer. The invoice will be sent after the job is fully completed and we are both satisfied with the results.
Review of the pattern in either a Word file or PDF with comments and suggestions.
Turnaround time is usually within 1 week for standard edits.
For EU clients without a VAT number as well as for all clients in the Netherlands 21% VAT is applicable and will be added to the invoice. Clients within the EU, please send me your VAT number if you have one.
Please contact me through the contact form below for a quote on Additional Services.
Currently, I'm accepting new clients, new designers are of course also welcome. The first step is to fill in the contact form below. You can expect a reply within one or two business days. In addition, I am happy to provide a cost estimate for your approval before beginning work on your pattern.
I'm looking forward to working with you!
Contact form for technical editing services