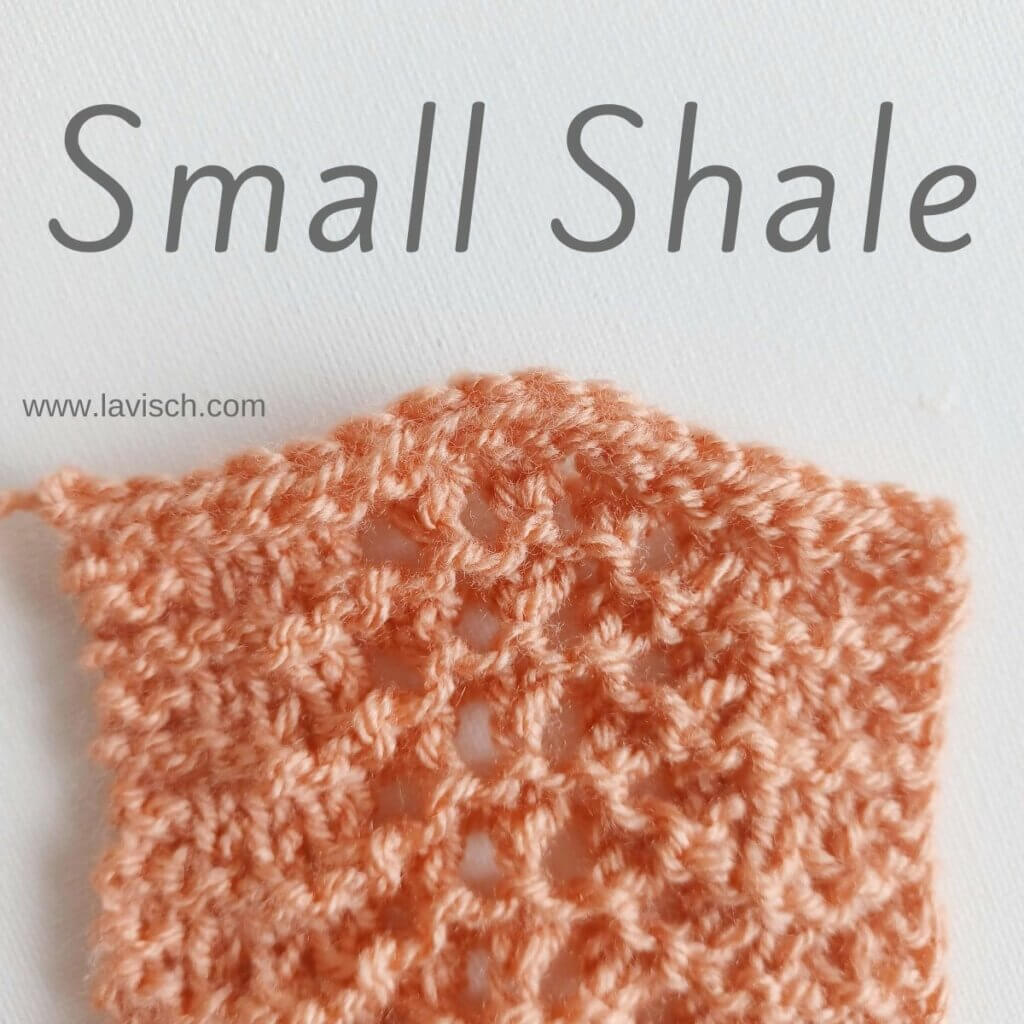 Small Shale is the smallest variation of the Old Shale stitch pattern, which is a traditional Shetland stitch pattern. Sets of decreases are alternated with sets of yarn over increases, creating a lovely wavy edge of both the bottom and top of the fabric. Because this patterning also contains some garter stitch, the fabric tends to lay flat. For this reason, Small Shale is very suitable for things like hems and edgings. This stitch pattern is worked in a multiple of 11 + 2 stitches. Please note that in the above picture, I've added 2 edge stitches in garter stitch on both sides of the swatch.
Materials used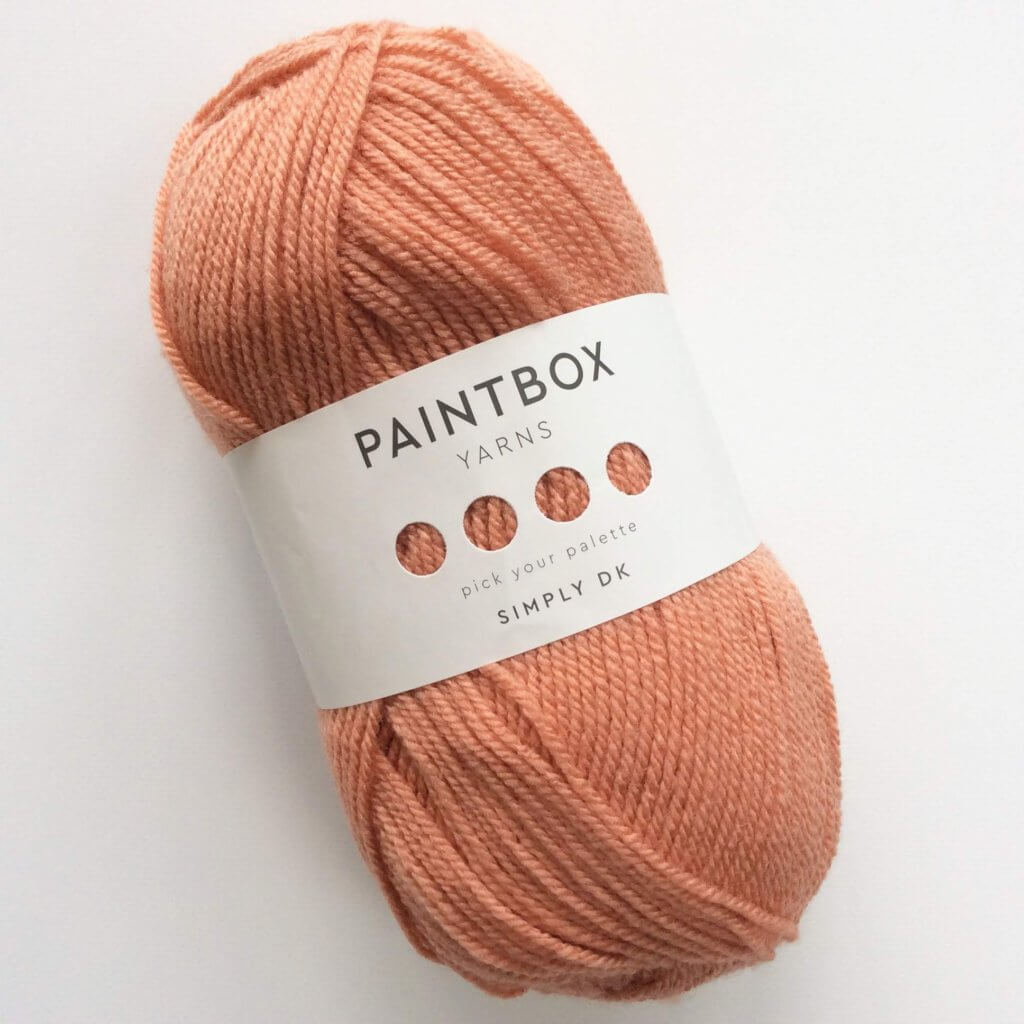 Yarn: Paintbox Yarns Simply DK, a good value, good quality 100% acrylic yarn, here in the color Vintage Pink.
Knitting needles: This is a pair of straights that I picked up at the second-hand store when I started knitting, brand unknown.
Stitches used
Small shale instructions
Row 1 (right side): K1, *k2tog twice, (yo, k1) 3 times, yo, skp twice; rep from * to 1 st before end, k1.
Row 2: (wrong side): Purl.
Row 3: Knit.
Row 4: Knit.
Repeat rows 1-4 for pattern.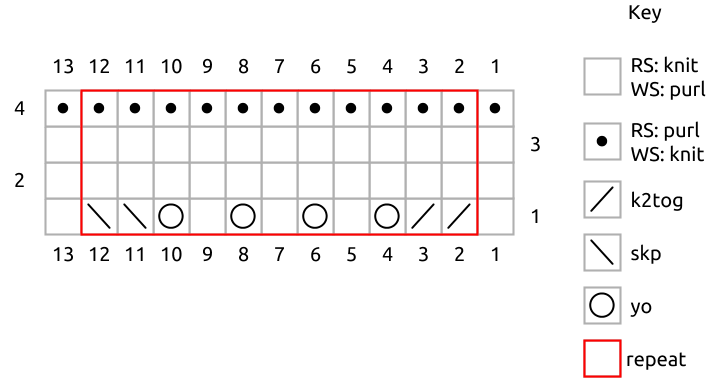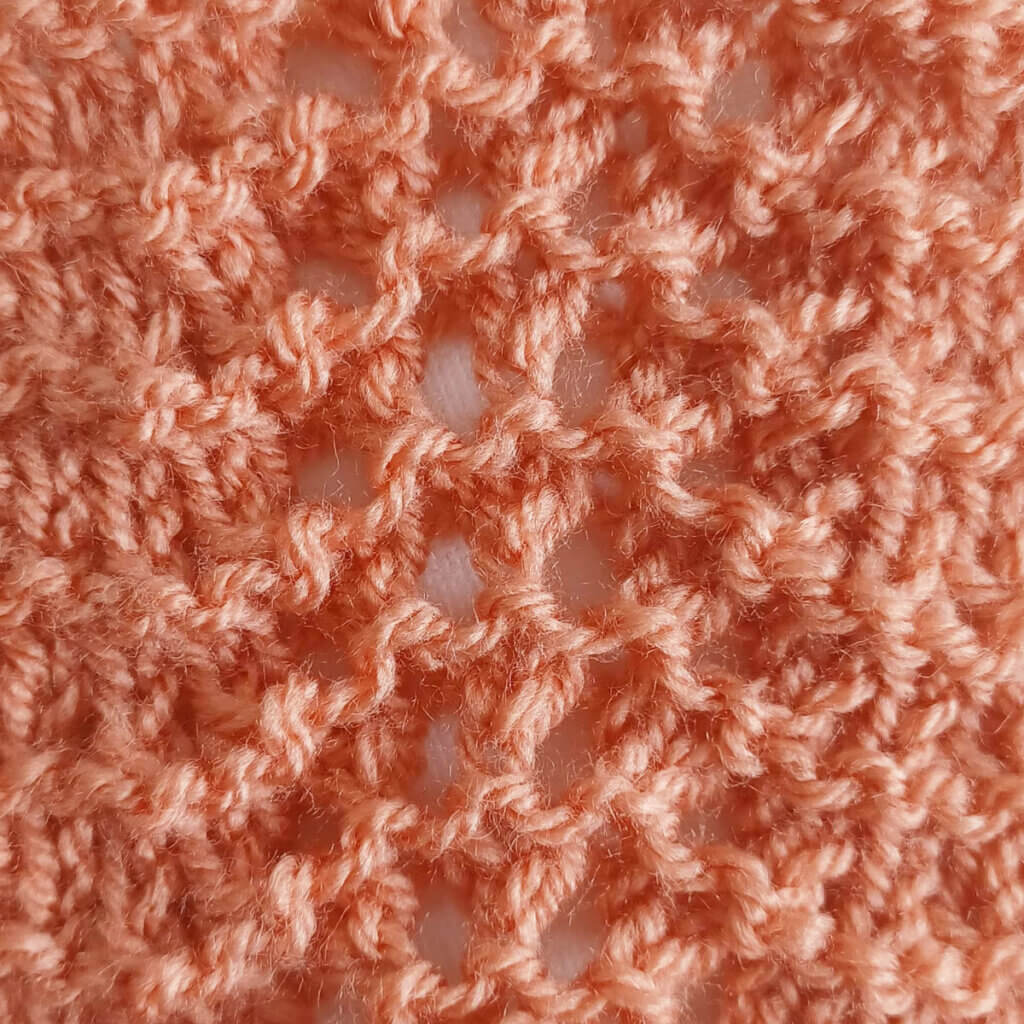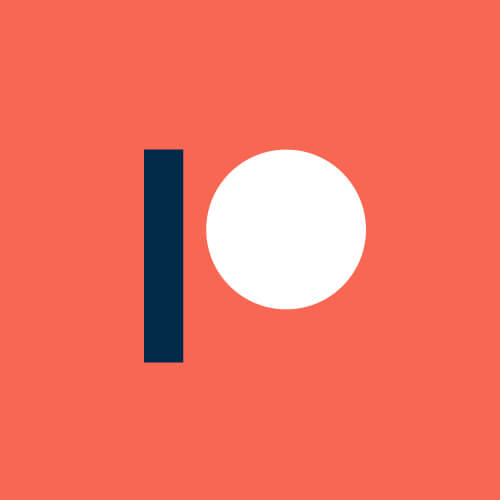 Thanks to my Patreon supporters for bringing you this freebie! Creating quality patterns and tutorials is a lot of work and resource-intensive. However, I find it important to give you free content like this tutorial. Thanks to the generous support of my Patreon supporters, I can make it happen. Thank you, patrons! Click here to join, or click here to read more about La Visch Designs on Patreon.