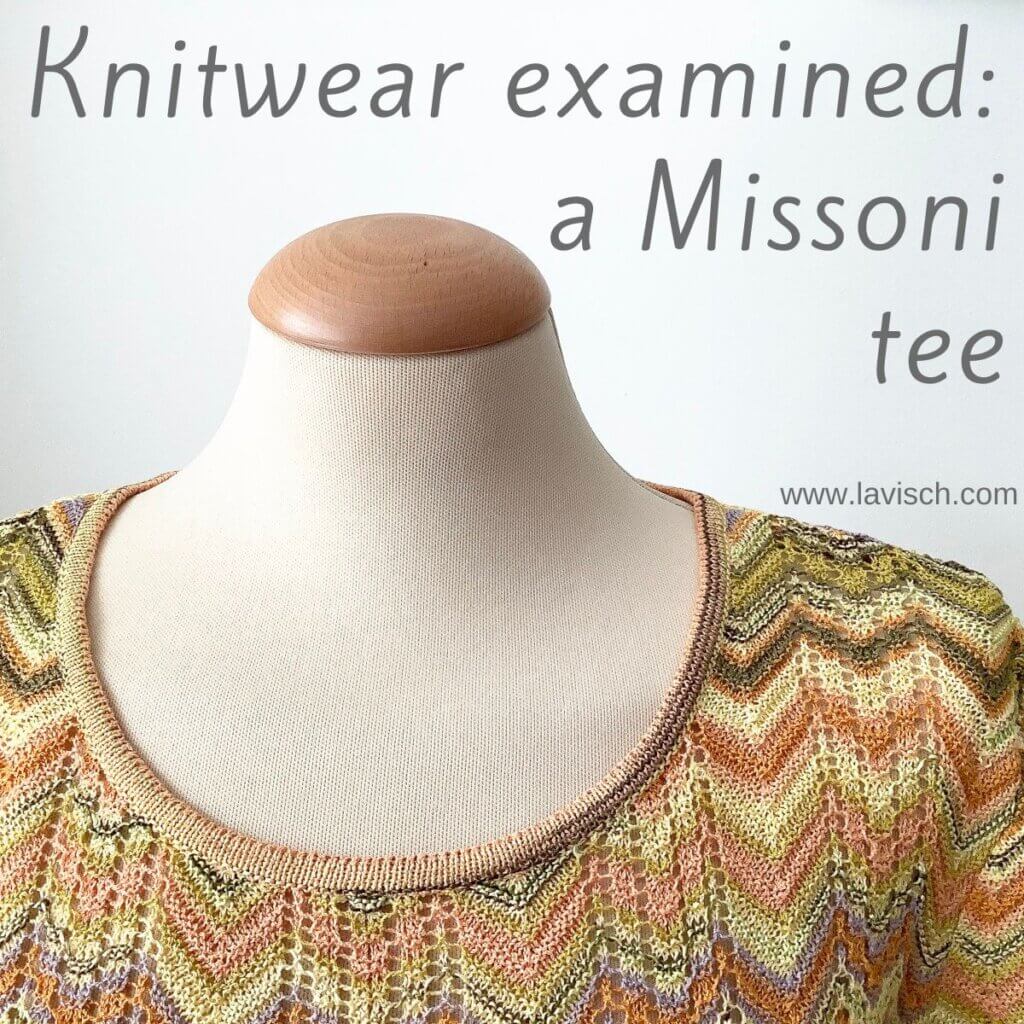 When talking about knitwear, at a certain point Missoni is bound to be named. Missoni is an Italian brand and fashion house, famous for its colorful zigzag patterns and vibrant floral prints. Due to this, many of their pieces have a very exuberant seventies aesthetic. According to Wikipedia, the company was founded in 1953, when Ottavio and Rosita Missoni set up a small knitwear workshop in Gallarate, Italy. They presented their first collection under the Missoni label in Milan in 1958. According to this website, Missoni revolutionized knitwear by introducing slinky sweaters and crochet tracksuits. Originally using lines, the Missoni family discovered a way to make the emblematic chevron pattern by using Raschel knitting machines. The new technique allowed the fashion house to use knits to create any shape of garment, allowing them to cut and sew material without loosening the threads.
As luck would have it, I have a Missoni knitwear tee. It's a vintage one that my mother used to have, and at a certain point gifted to me. I have been wearing it a lot the last couple of years. So let's take a look at it!
In the below pictures, I have put the tee on my mannequin. It has a simple round neck as well as the famous chevron pattern in multiple colors of yellow, green and lilac. A design aspect that jumps out to me, is that the fabric of the sleeves is positioned in such a way that the larger chevron is centered on the top of both sleeves.
A closer look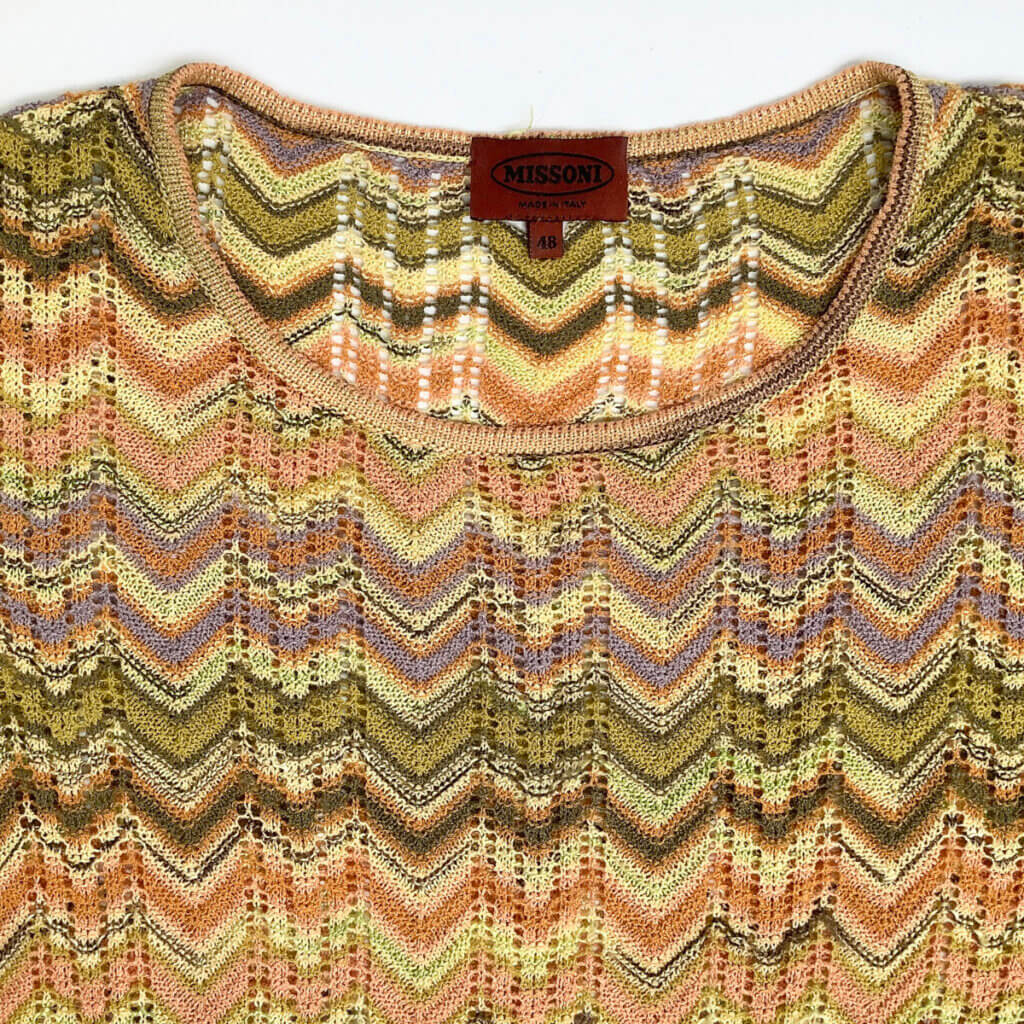 This tee is an Italian size 48, this is similar to an EU 40-42 and US 12.
The neckband looks like a folded hem, covering the edge where the fabric appears to be cut. On the inside of the garment, the fabric of the side seams is serged. So, it's reasonable to assume that underneath the folded hem, there is also a serged edge to prevent the fabric from unraveling.
Again, the patterning is centered relative to the neck opening and body of the tee.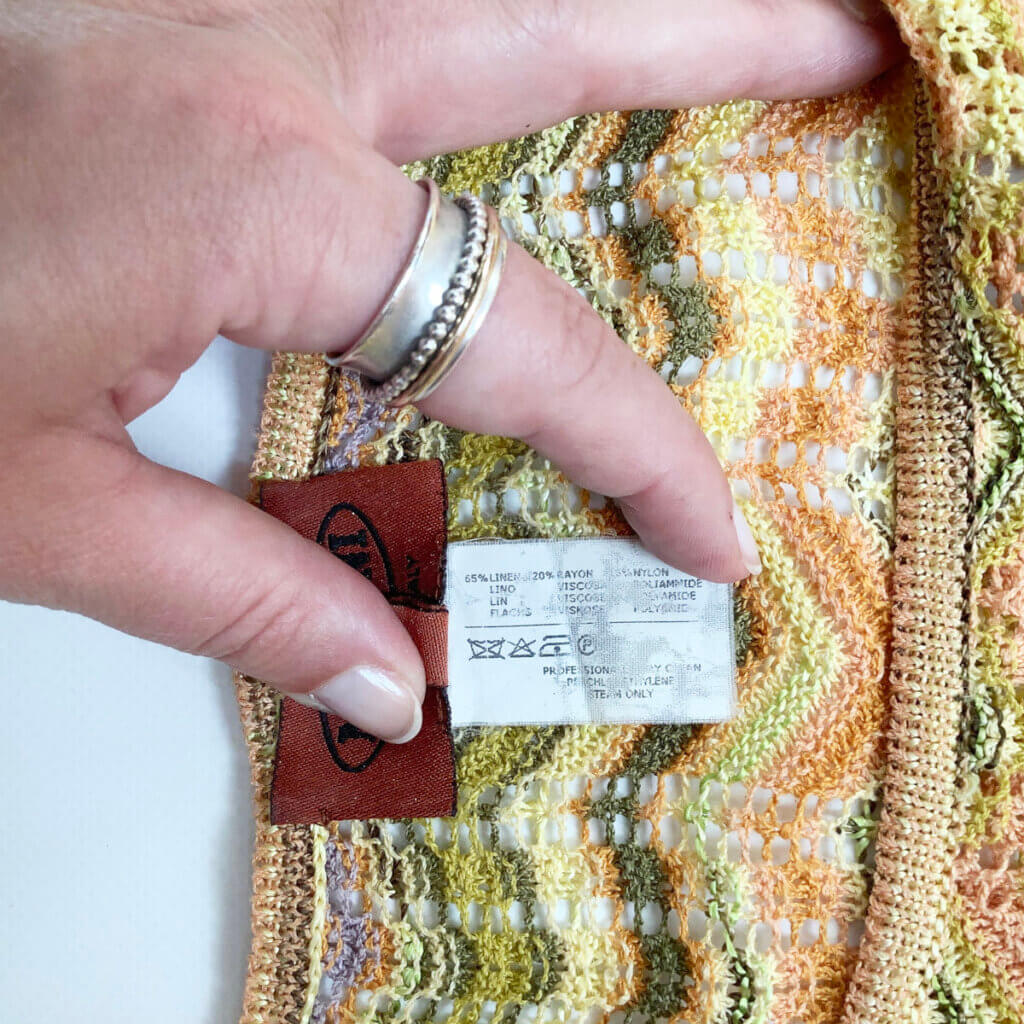 The yarn used in this garment is very thin. As a hand knitter, I would classify this as lace weight. That said, commercial knitwear is often in much thinner yarn than hand knit ones. The yarn composition consists of 65% linen, 20% rayon, and 15% nylon.
The color runs in the yarn are of medium length, and change abruptly from one color to the next.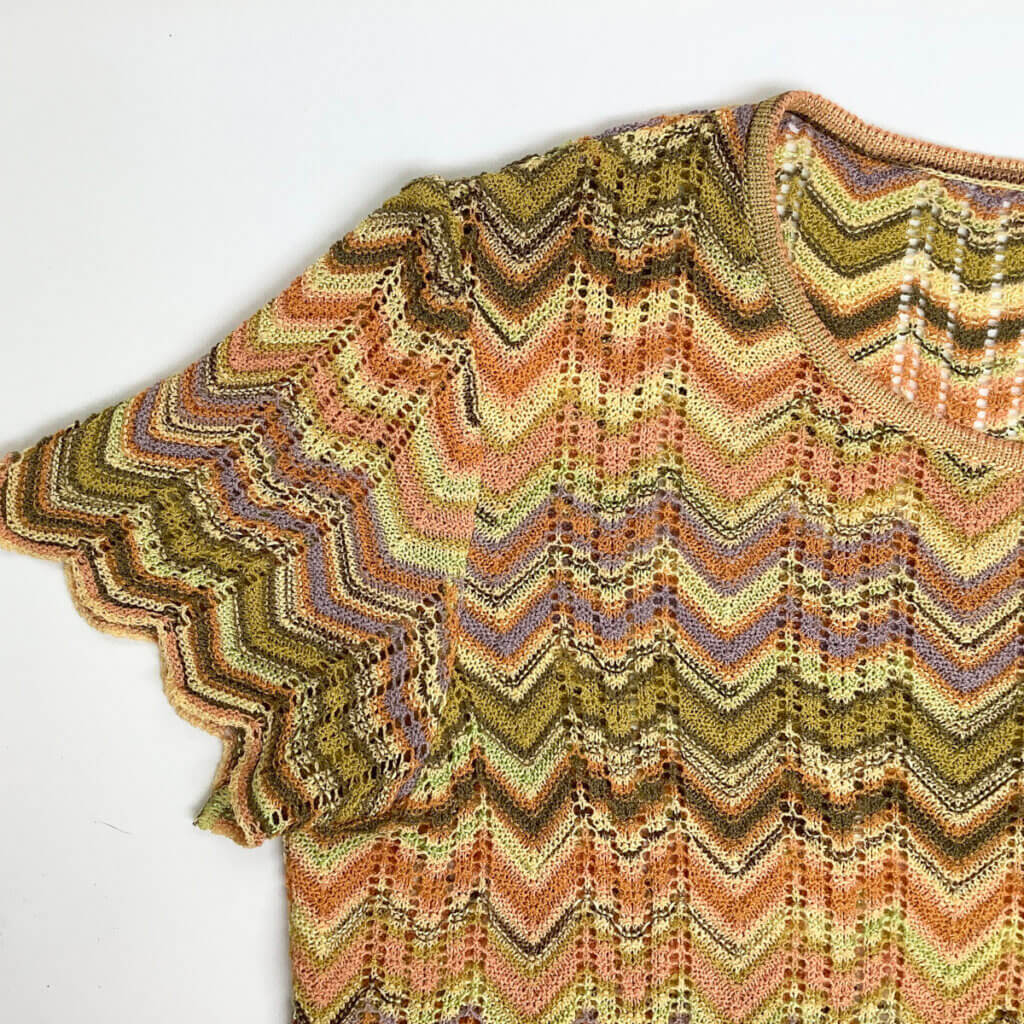 The sleeves are set-in, again with serged edges on the inside. In this picture, you can see very well how the centering of the pattern on the top of the sleeve results in a larger "point".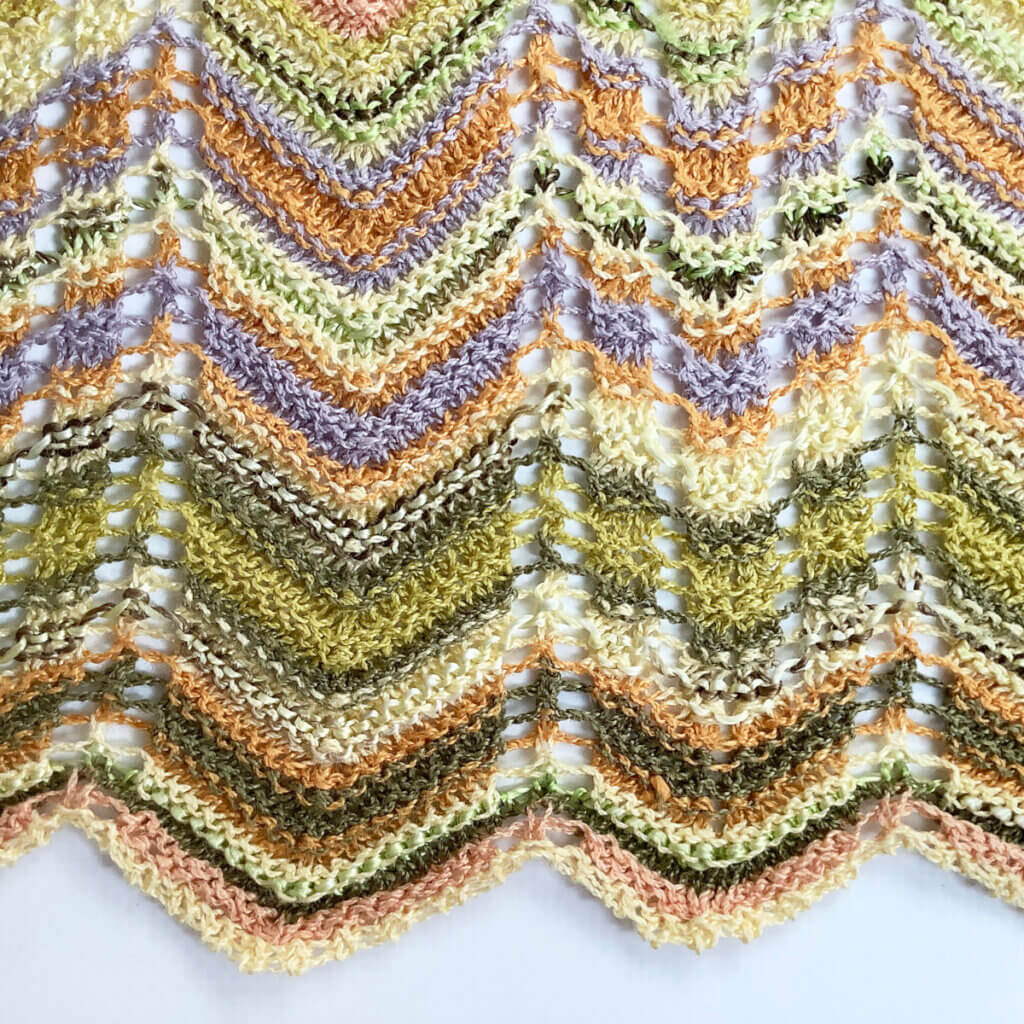 And last, but not least: the patterning itself. I have not charted it out, but the repeat seems to consist of something like:
K7, CDD, k7, yo, k1, yo, k2tog, k1, yo, k2tog, skp, yo, k1, skp, yo, k1, yo.
The WS rows are alternating in knit and purl. So, I think we're looking at a 4-row repeat.
If you test this out, I'm looking forward to hearing whether the above indeed matches the patterning in my tee.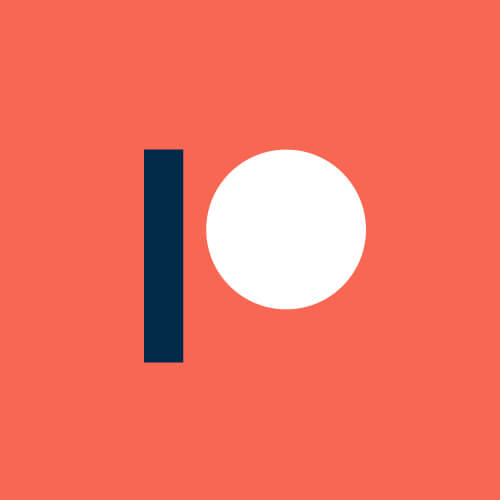 Thanks to my Patreon supporters for bringing you this freebie! Creating quality patterns and tutorials is a lot of work and resource-intensive. However, I find it important to give you free content like this tutorial. Thanks to the generous support of my Patreon supporters, I can make it happen. Thank you, patrons! Click here to join, or click here to read more about La Visch Designs on Patreon.