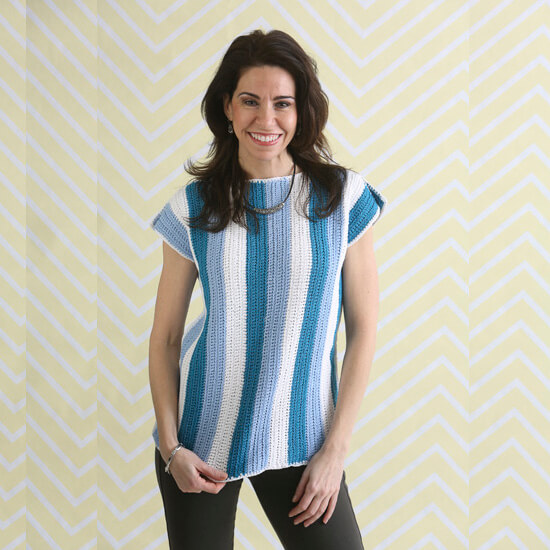 In the June 2015 issue of I Like Crochet summer is welcomed with bright new patterns. For the "Sweet and Stylish Tanks and Cardis" section in this issue, I have designed an easy and fun tee pattern. You can find the Wide Horizon Boatneck Tee in I Like Crochet. Photo courtesy of I like Crochet Magazine.
This striking top is an oversized, drapey boatneck tee that boasts a playful stripe pattern. The tee also has decorative outside seams and slit shoulder detail that makes this tee a perfect garment for a breezy summer day. The simple construction makes it suitable for crocheters of all levels, and provides a versatile and easy to wear garment.
The Wide Horizon Boatneck Tee is now also available through La Visch Designs.