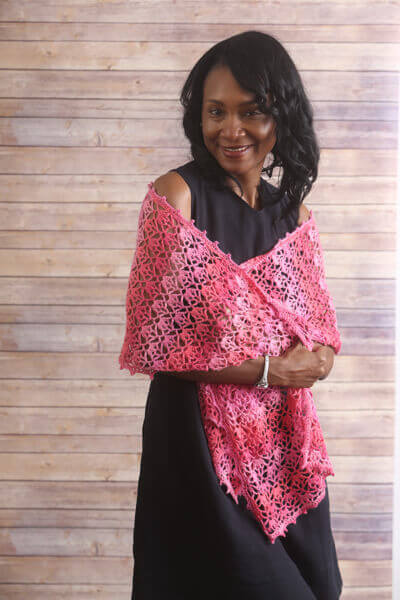 In the April 2016 issue of I Like Crochet it is all about the change of seasons: Melting icicles, green grass, flowers emerging from once-frozen soil—Spring is here! This issue is filled with light and lacy projects for that transition between cool-to-warm weather.
For the "fantastic florals" section in this issue, I have designed the Cherry Blossoms Stole. Pictures courtesy of I like Crochet Magazine.
This lovely stole features a dainty floral lace pattern, perfect to dress up any outfit. Wear it as a shoulder wrap to show off the full stunning flower pattern, or as a simple lacy scarf. Take advantage of a beautiful fingering weight yarn with long color runs, as pictured, for a truly spectacular look.
This pattern is now also available through La Visch Designs!