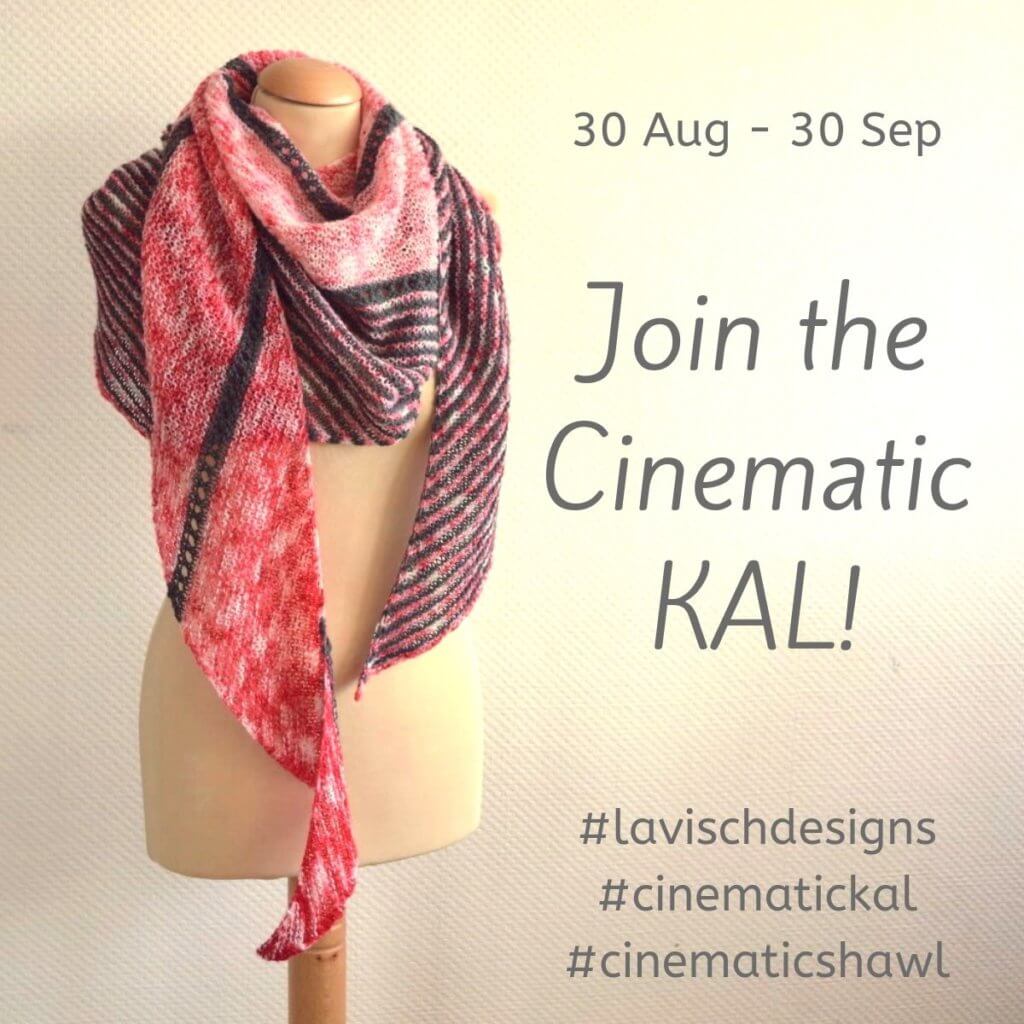 It's time for a knit-a-long! And I've got just the pattern for it: Cinematic! Join the KAL on Facebook in the La Visch World of Fiber Crafts group.
Cinematic is a simple but stylish triangular shawl knit sideways in garter stitch. With its generous size, it's perfect to wear as an elegant scarf. Eyelet rows and stripes in a contrast color, combined with a gradient yarn, make for a highly customizable accessory. Wear it with a shirt and jeans for a casual look or with that little black dress for a more dramatic look.
The KAL will start this Friday, August the 30th and will run for a month until and including September the 30th 2019. The pattern can be found on Ravelry and, of course, on the La Visch Designs website. Every person posting a picture of the FO before or on September 30th will receive a 25% discount code for a La Visch Designs pattern of choice 😃
Want to share your progress social media? Go ahead, I love to see what folks do with my designs! Make sure to tag your posts with #cinematickal, #lavischdesigns and #cinematicshawl so I can find your post.
So, get your yarn and pattern today, I'm looking forward to seeing you over in the KAL group for the Cinematic knit-a-long!