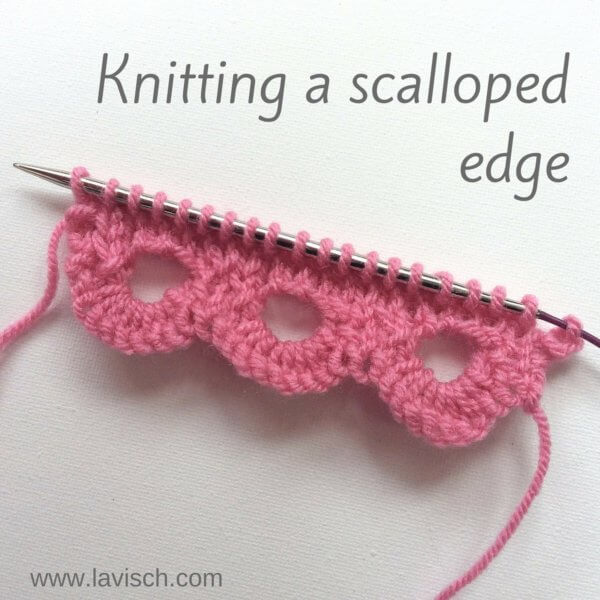 I have said it before and will say it again: a nice border can really make an otherwise simple project. In this tutorial I want to show you how to knit a scalloped edge. This particular edge is not only very beautiful, but is also relatively easy to knit!
This edge is knitted over two rows immediately after casting on your stitches. Therefore, this edging is particularly suitable for pieces that are knit up from the cast on edge. Think of sweaters, cardigans or, for example a bottom-up shawl.
The scalloped edge is knitted in multiples of 11 stitches, plus edge stitches for 1 edge.
Knitting a scalloped edge step by step
1. In this example, I will be knitting a scalloped edge with 3 scallops, plus two edge stitches on both sides. This means I will be casting on a total of 33 + 2 stitches, because 2 edge stitches are already included in the repetition of 11. I used the knitting-on method to cast on my stitches.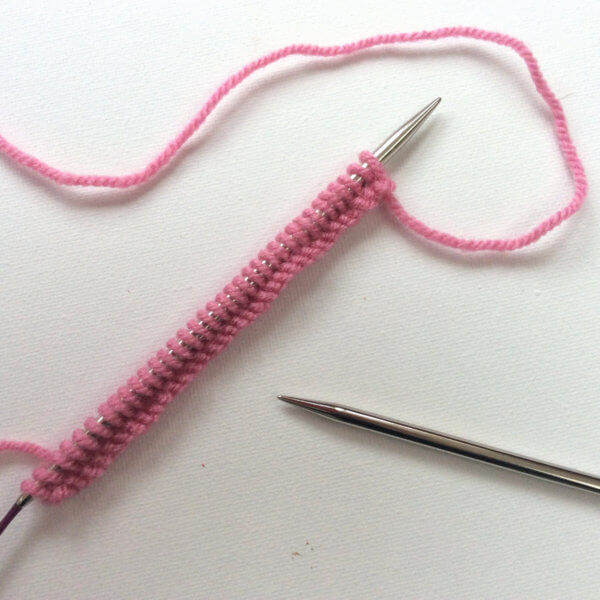 2. Purl 1 row.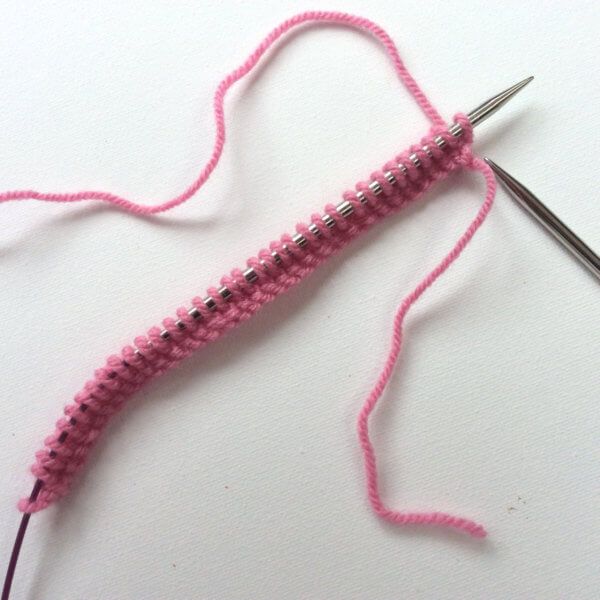 3. Turn your work and knit the first 2 edge stitches.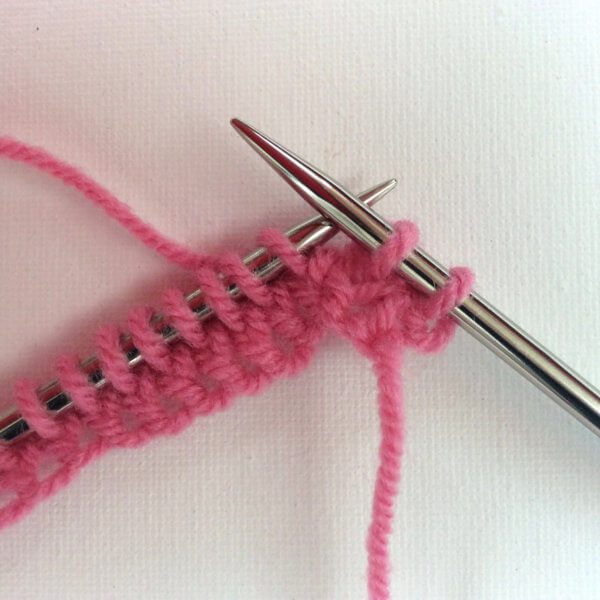 4. Knit one stitch and slip it back to the left-hand needle.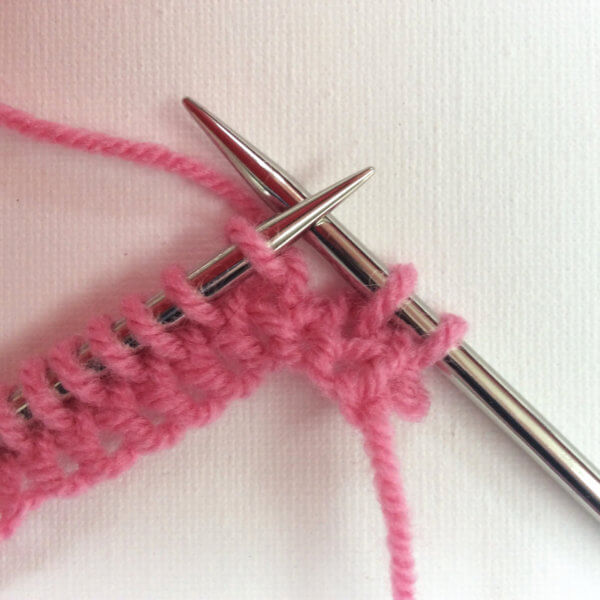 5. Pass the next 8 stitches over the last stitch knit. You can do this one by one or all at once, whatever you find easiest! I did one by one as you can see in the first picture below.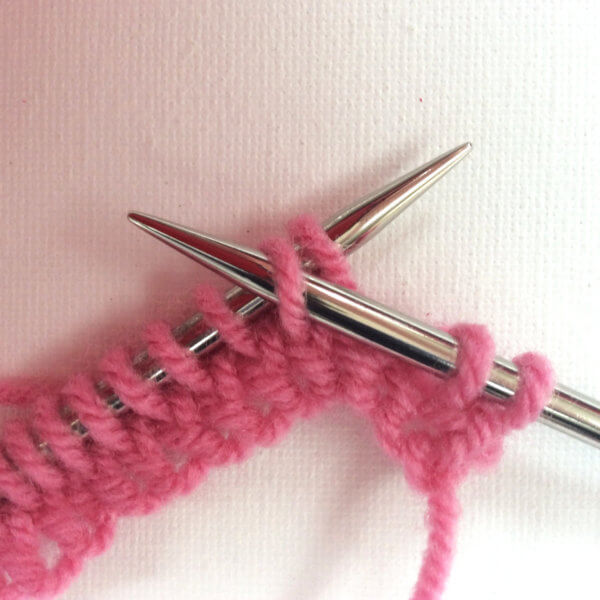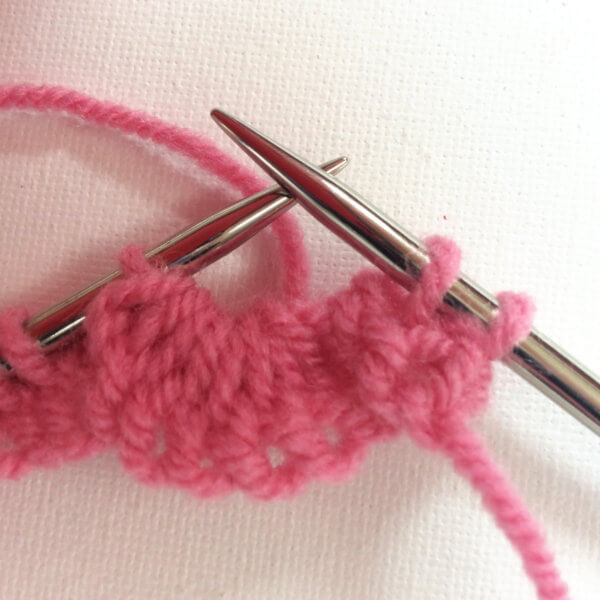 6. Make a double yarn over….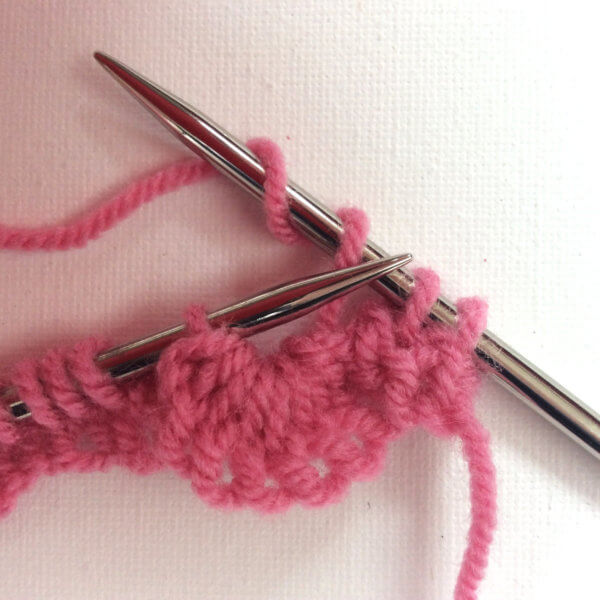 7. ….and knit the stitch previously slipped back to the other needle.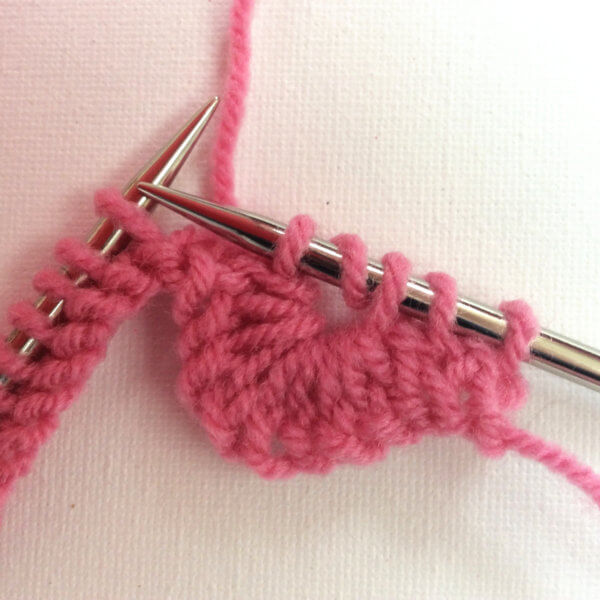 8. Knit 2 stitches.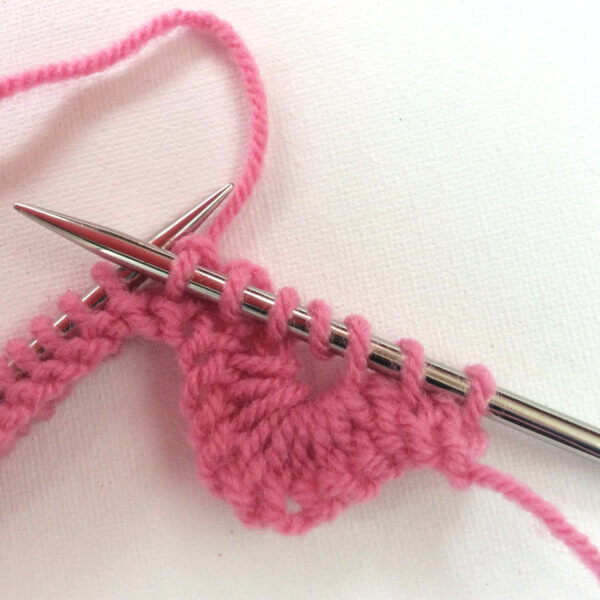 9. Repeat steps 4 to 8 for the two other scallops.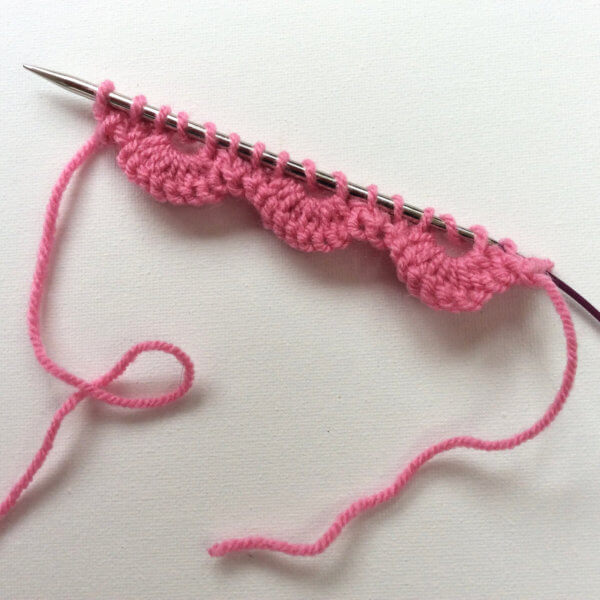 10. Turn work and knit 1 stitch…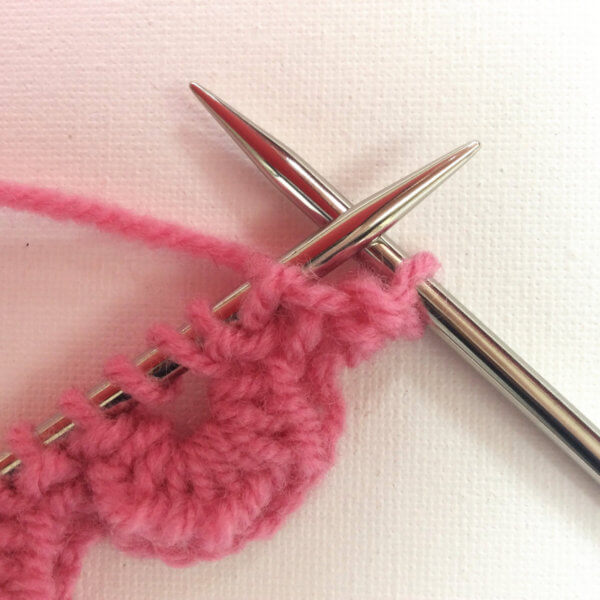 11. … and continue purling 2 stitches together. For this step, you will use one of your edge stitches!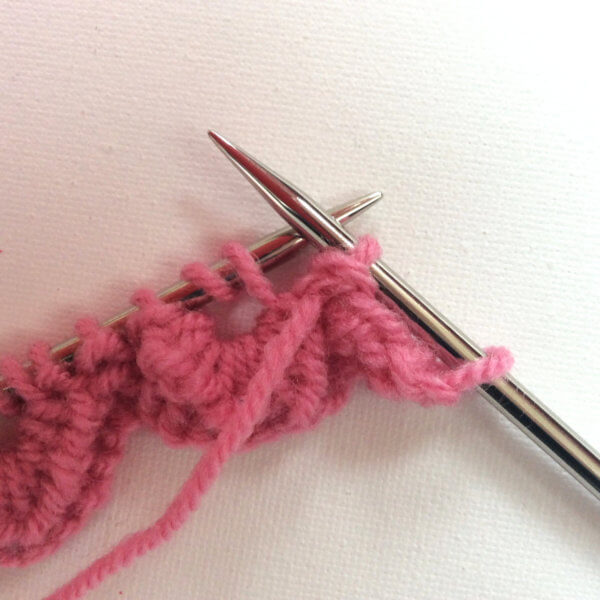 12. Drop one of the 2 double yarn overs, so you have just the one (big) loop on your left-hand needle.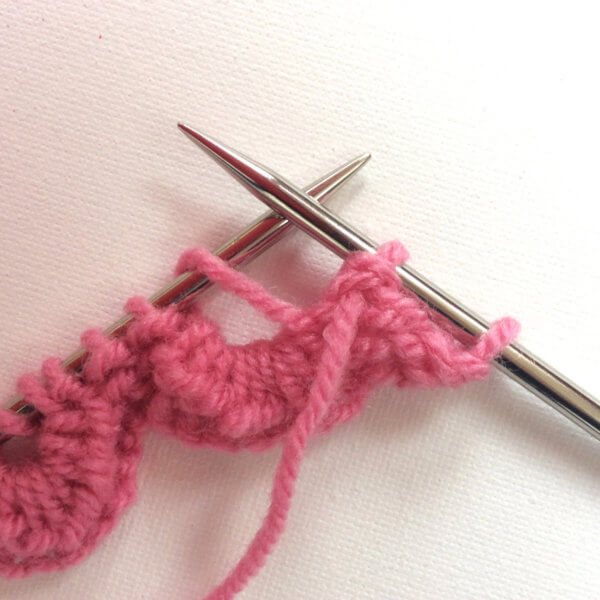 13. Next knit into this loop without slipping of the stitch [knit 1, yarn over, knit 1, yarn over], now you can slip the big-loop stitch off.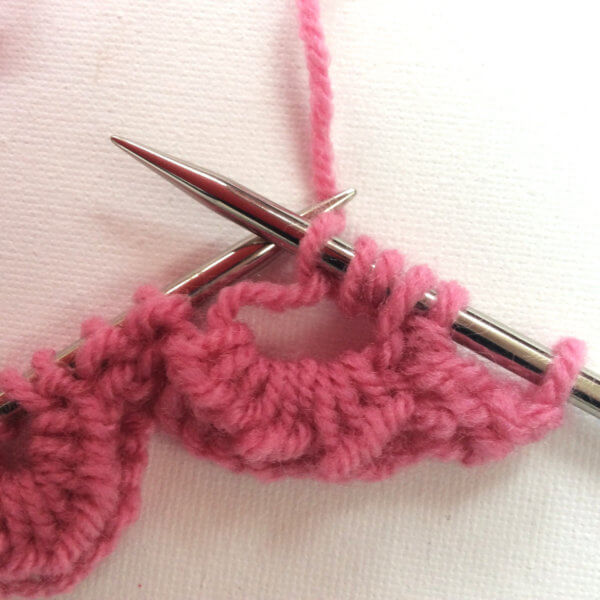 14. Purl 1 stitch.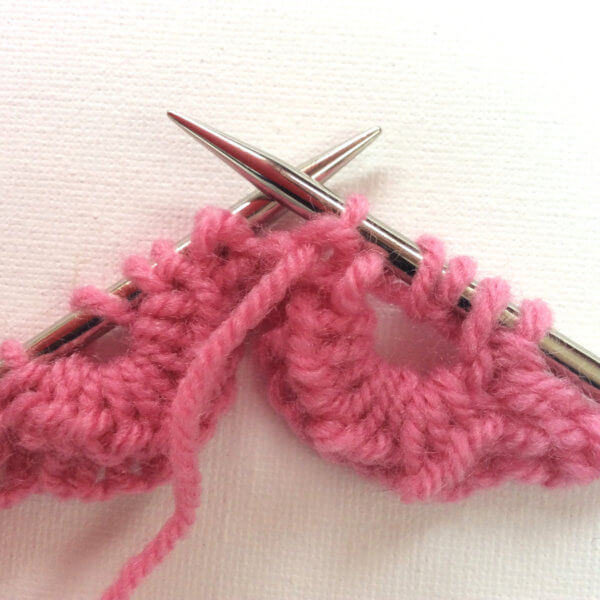 15. Repeat steps 11 to 14 for the two other scallops, and then work remaining edge stitch. This is how the scalloped edge then looks like on the right side of work: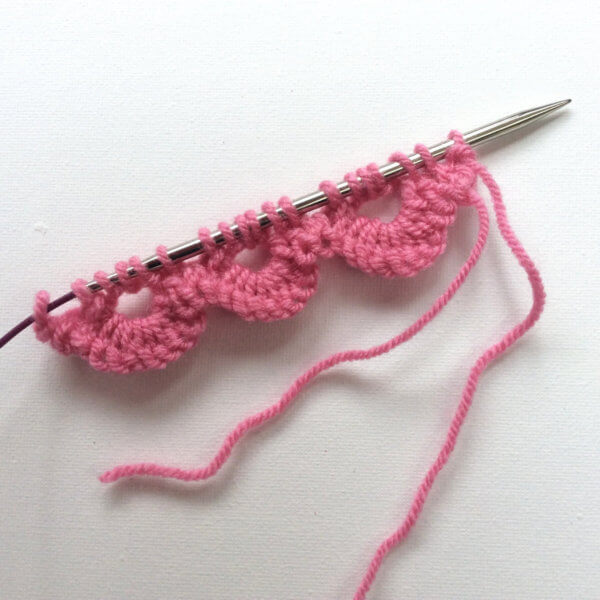 16. Knit the next row, please note that every first stitch of each scallop should be knit through the back loop to tighten it up.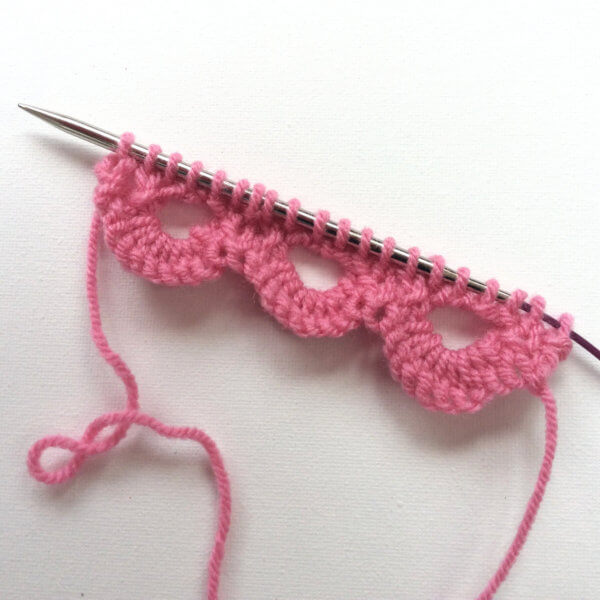 After 2 rows in stockinette stitch the whole looks looks as follows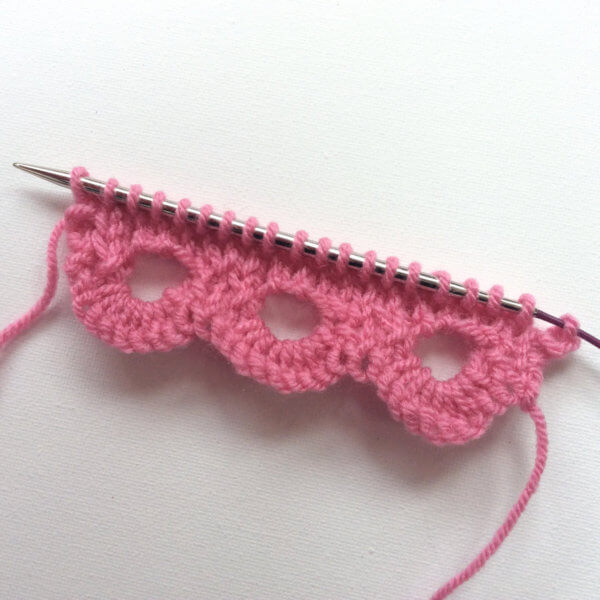 The wrong side of the work is also pretty!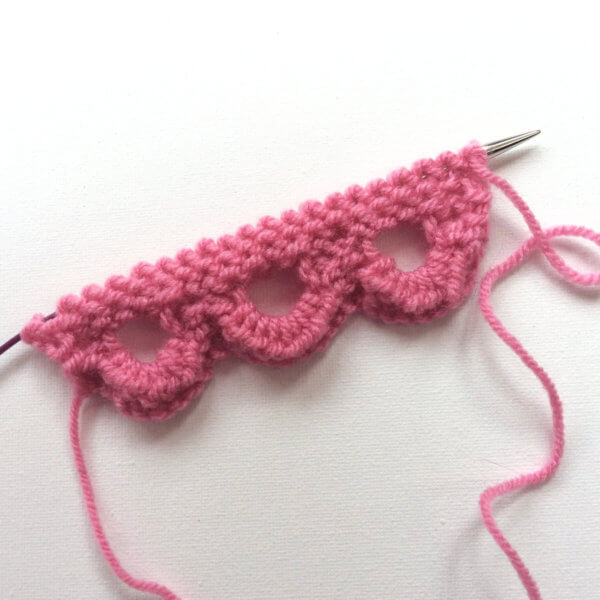 And there you have it: a nice scalloped start of a lovely project!