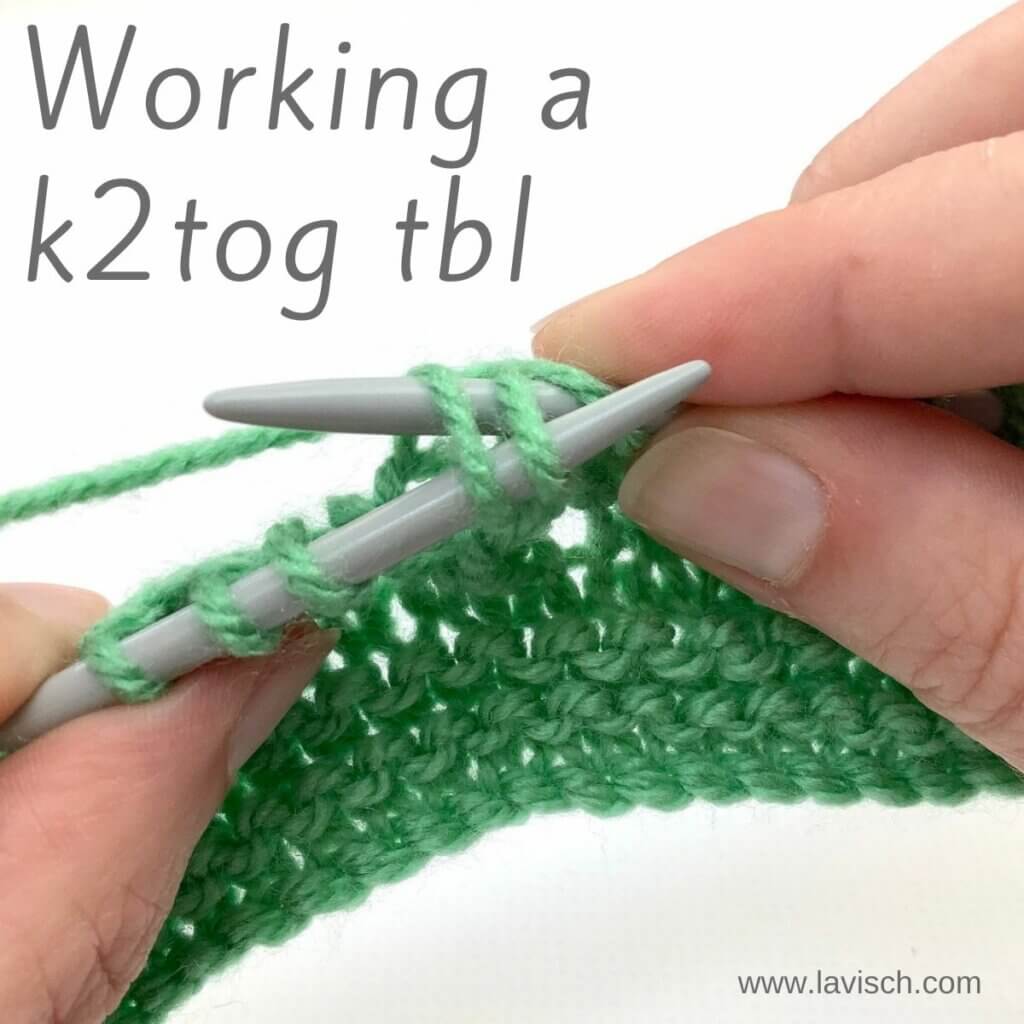 In this tutorial, I'll show you how to work the k2tog tbl decrease. The abbreviation stands for "knit 2 stitches together through the back loop". Basically, it's the twisted version of the k2tog decrease. However, while the k2tog is a right-leaning decrease, k2tog tbl is a left-leaning decrease. It's similar in appearance to the skp and ssk decreases.
Knitting the k2tog tbl decrease step by step
First, take your project and work to the spot indicated in your pattern, where the decrease is supposed to be made.

In this case, I'm working a stitch pattern in which I have to work a k2tog tbl directly after a YO, over the 2 stitches near the tip of the left-hand needle.

Next, insert the tip of the right-hand needle into the first 2 stitches at the same time as if to knit through the back loop of these stitches.

This can be a tad hard to get right, I find it helps to pull the fabric down a bit.

Wrap the yarn around the needle…

…, and pull it through the stitches you inserted the right-hand needle in.

To finish the decrease, slip the original stitches of the left-hand needle.
And this is how to work the k2tog tbl decrease!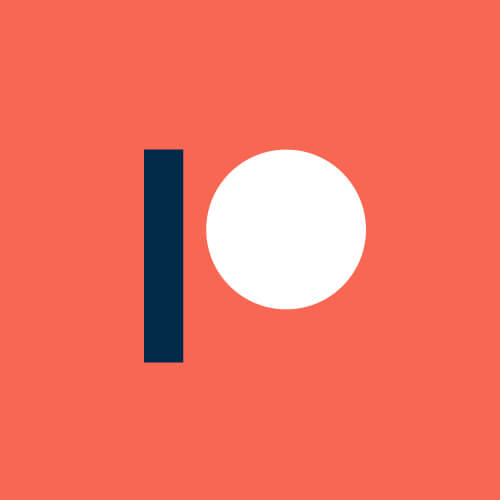 Thanks to my Patreon supporters for bringing you this freebie! Creating quality patterns and tutorials is a lot of work and resource-intensive. However, I find it important to give you free content like this tutorial. Thanks to the generous support of my Patreon supporters, I can make it happen. Thank you, patrons! Click here to join, or click here to read more about La Visch Designs on Patreon.