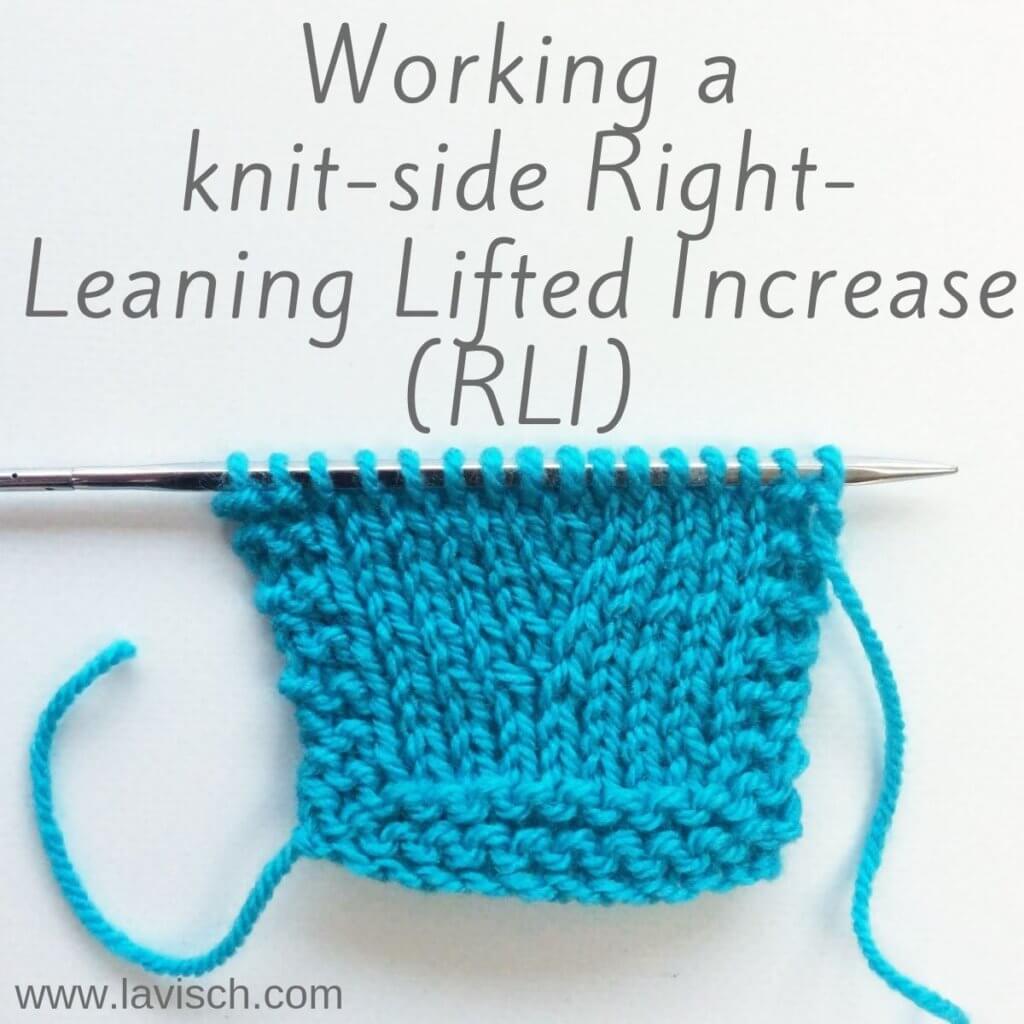 As you know, the ability to shape your knitting project is a valuable one. Without it, it would be pretty hard to make a sweater fit you right and make anything else than rectangles. Shape knitwear by increasing or decreasing the number of stitches. There are, of course, lots of different versions possible. In this tutorial, I'll focus on the right-leaning version of the lifted increase.
With right-leaning I mean that the increase leans to the right, relative to the surrounding "normal" stitches. There is also a left-leaning version, which I'll go into another time. Pair them together to symmetrically increase the number of stitches on your project.
What is a lifted increase?
Basically, it's exactly how it's called: an increase that is worked from a stitch below the one next on the needle, which is lifted to be able to work into it. There are, of course, both knit and purl versions. The knit-side version of the Right-Leaning Lifted Increase is usually named the somewhat shorter Right Lifted Increase with the abbreviation RLI.
Materials used
Yarn: * Paintbox Yarns Simply DK, a good value, good quality 100% acrylic yarn, here in the color Marine Blue.
Needles: * KnitPro Nova Cubics Special Interchangeable Needle Tips, pictured here in the 4 mm (US 6) size, combined with a * KnitPro Purple Single Cable with a length of 100 cm (40 inches).
Working a knit-side Right-Leaning Lifted Increase step by step
I've made a little swatch and will be making the increases 4 sts in from the garter stitch border when viewed from the right (knit) side.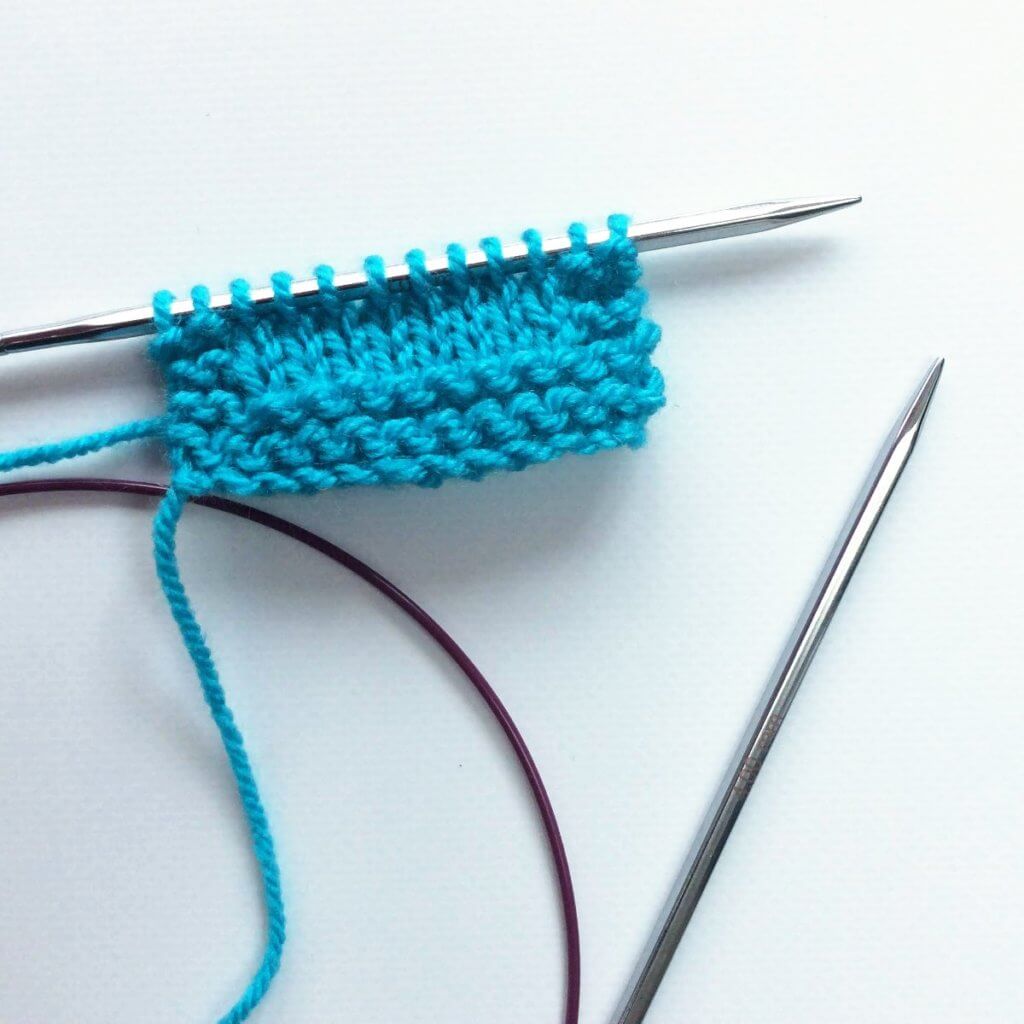 1. To start, insert your right-hand needle from back to front into the right leg of the stitch that is directly below the next stitch on the needle.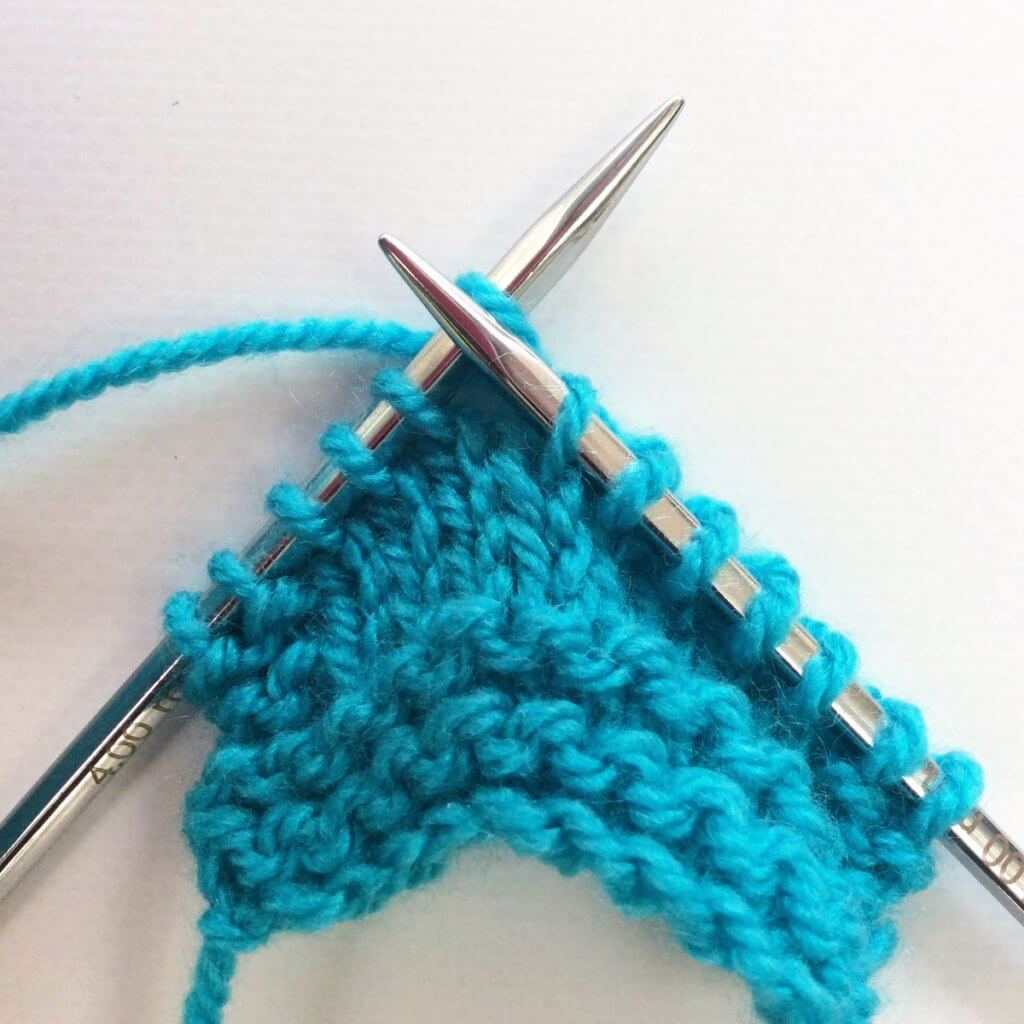 2. Next, place the lifted stitch on the left-hand needle…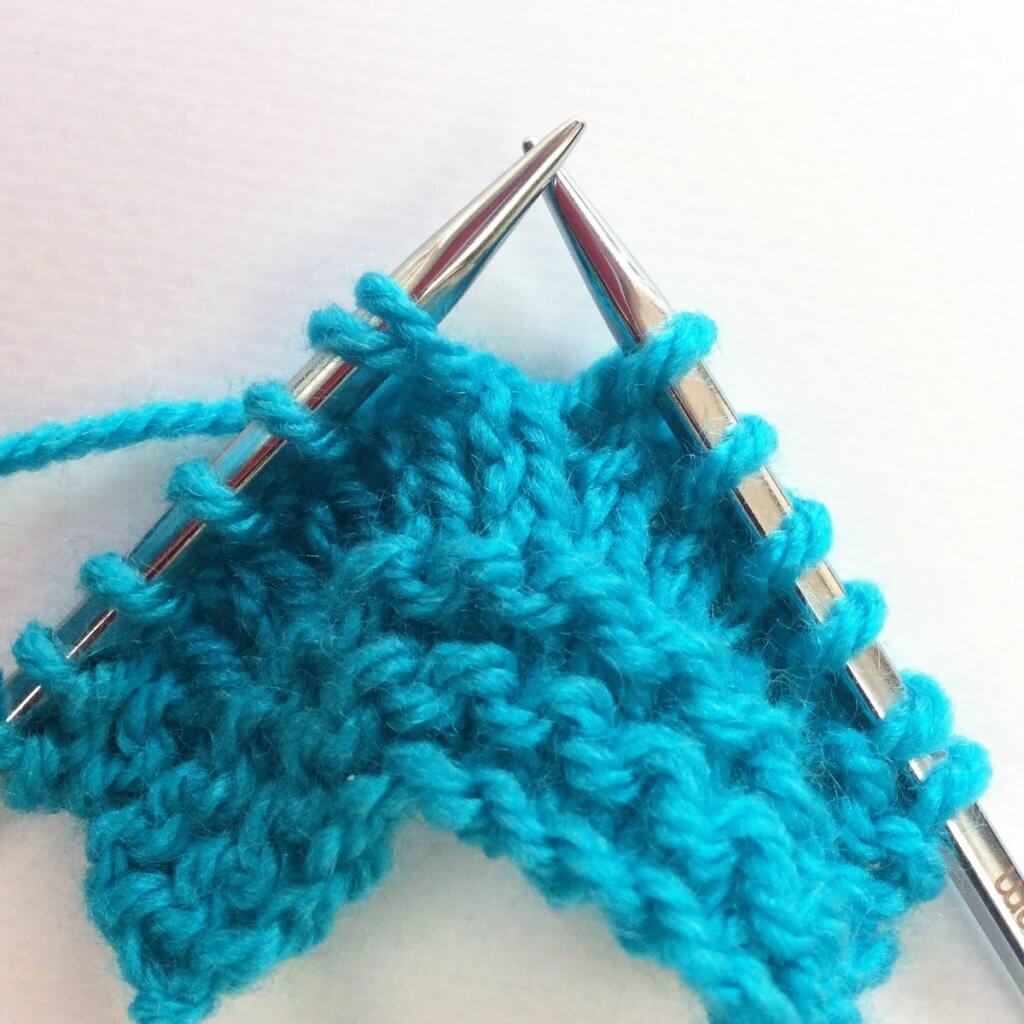 3. … and insert the other needle into the front of the stitch as if to knit.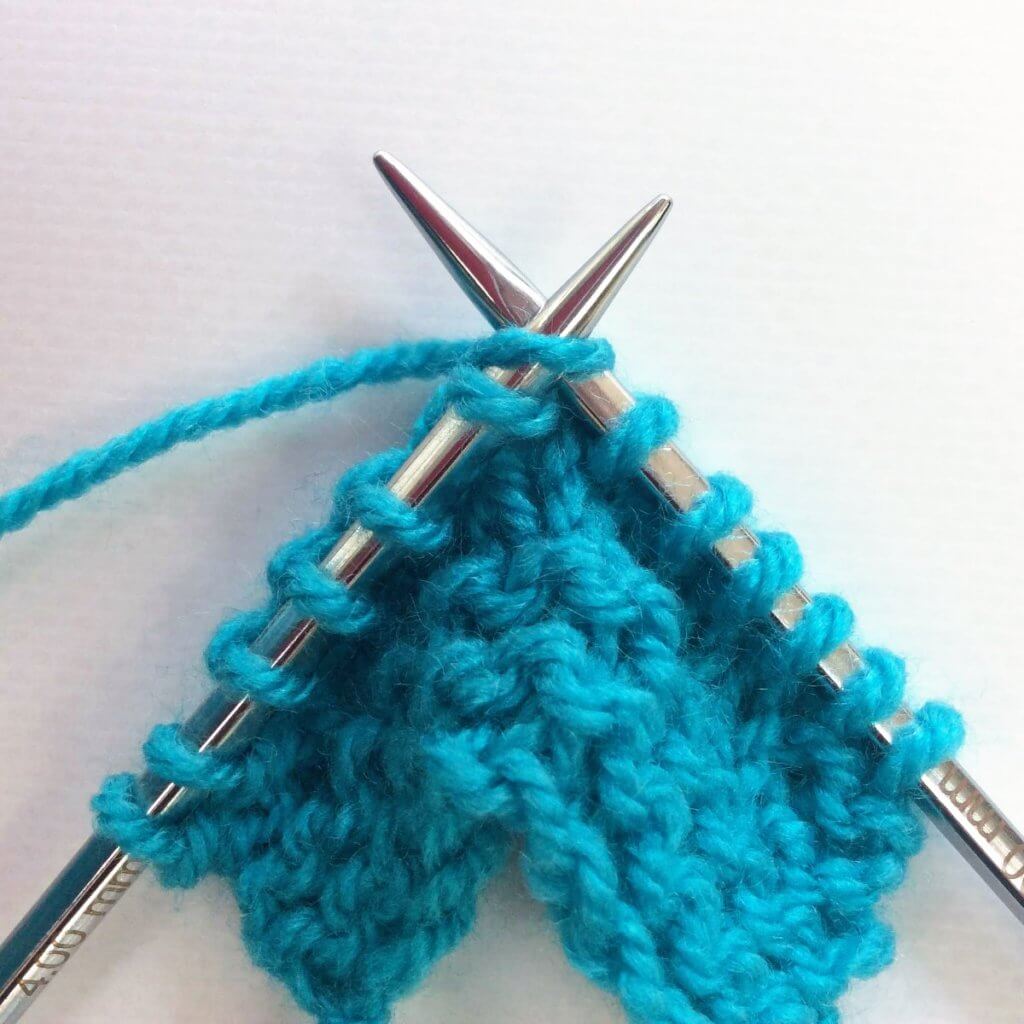 4. Complete the stitch by wrapping the yarn around the needle, pulling it through and slipping the worked stitch off the needle as usual. You have now increased one stitch.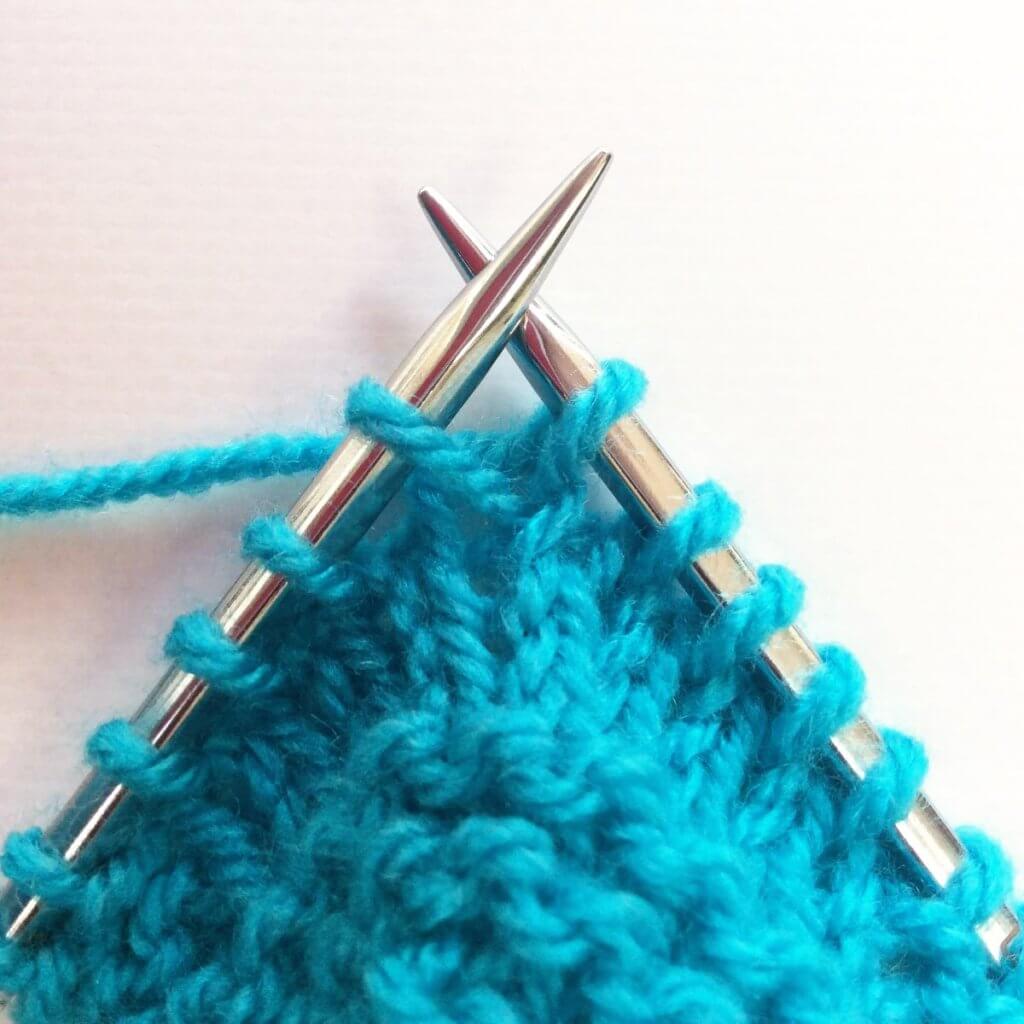 5. Next work the rest of the row as usual or according to instructions.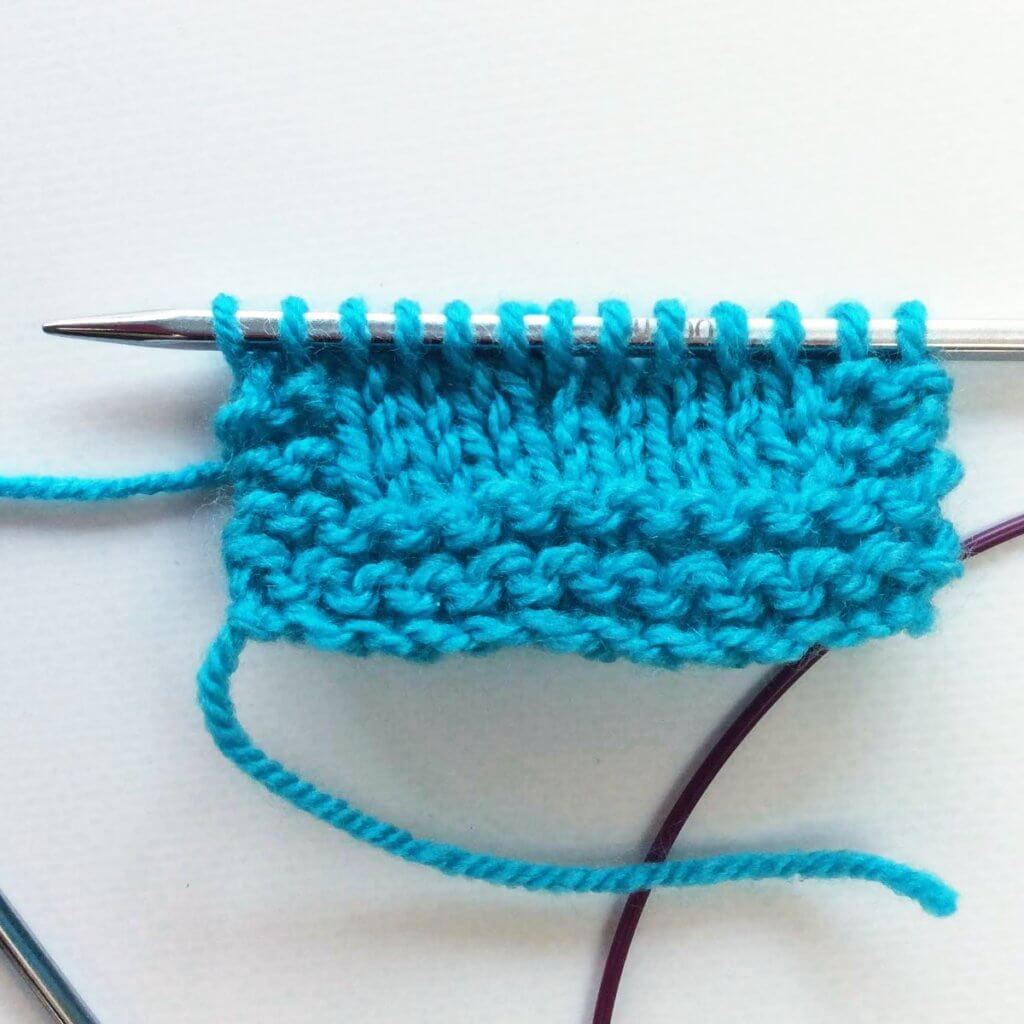 6. After I've worked a couple of more rows, with increases on the RS (knit-side) rows only, the piece looks like this: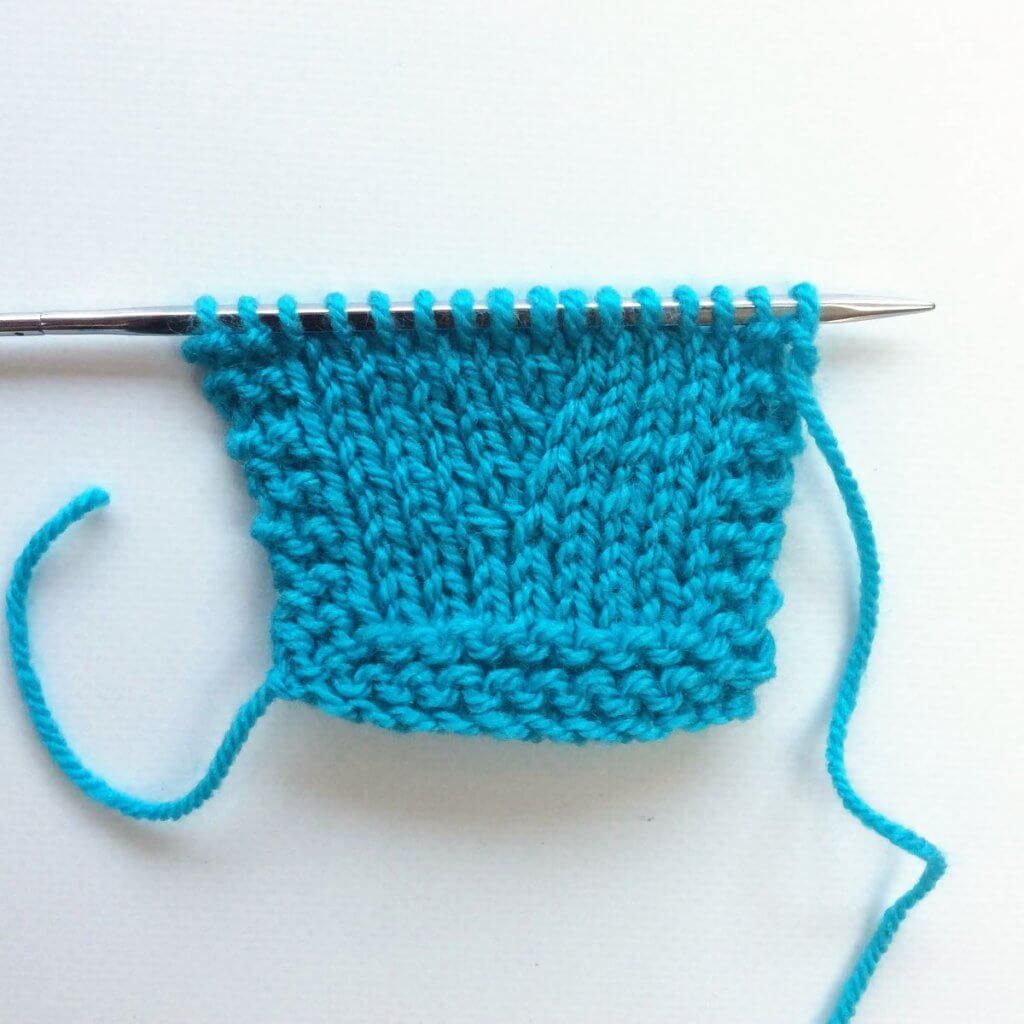 Pretty neat type of increases, right?!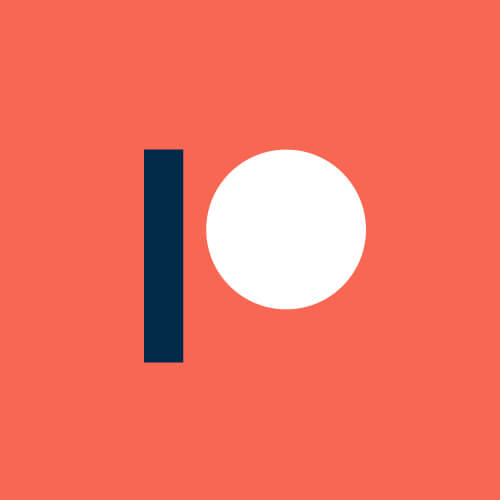 Thanks to my Patreon supporters for bringing you this freebie! Creating quality patterns and tutorials is a lot of work and resource-intensive. However, I find it important to give you free content like this tutorial. Thanks to the generous support of my Patreon supporters, I can make it happen. Thank you, patrons! Click here to join, or click here to read more about La Visch Designs on Patreon.