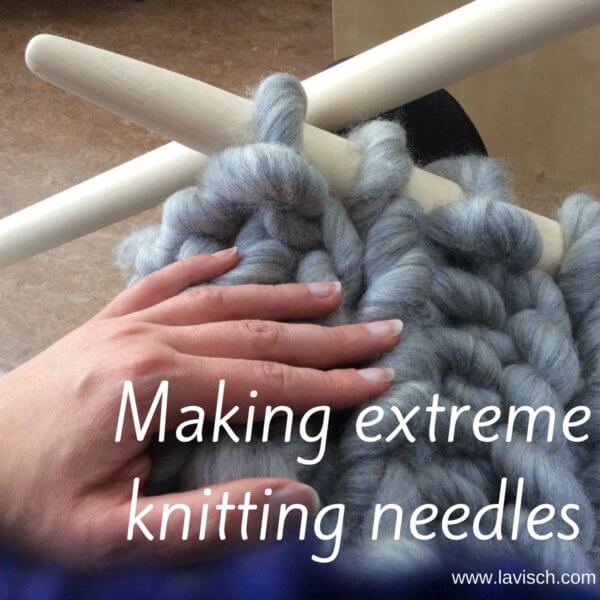 Knitting old fashioned and fussy? The people saying that probably haven't heard of extreme knitting. There are many varieties of extreme knitting, to name a few examples:
Extremely small knitting or "micro knitting" as practiced by Althea Crome. She is also the artist responsible for the knitwear in the movie "Coraline".
Knitting at extreme locations. Knitting under water as done by Nelleke and Rob Kool must be one of the more extreme examples of this type of extreme knitting!
Extremely large knitting, using (obviously) very big needles and yarn.
It is this last category of extreme knitting that has my attention. With much interest I have been reading about the Shetland lace garden fence, carpets from many strands of yarn knit simultaneously and fantastically fluffy blankets knit from wool roving.
I'm very interested in this type of extreme knitting. Knitting on such a scale must be very different from knitting on size 4 mm (US #6) size needles. The result itself is of course much bigger, although I can't really get a feel on the impact of such large stitches when viewing this type of projects on the internet. I also expect that the act of knitting itself is much more labor intensive when compared to "regular" knitting.
The choice was easy to make: I was going extreme! Of course, very big knitting needles are needed for this. In this tutorial, I'm going to show you step by step how to make extreme knitting needles.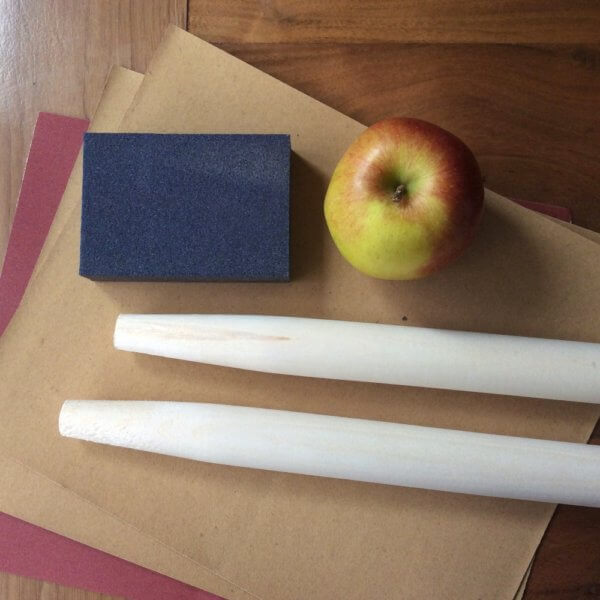 Making your own extreme knitting needles
Supplies needed
2 broomsticks with a tapered end (diameter approx. 28 mm / 1 inch)
medium grit sandpaper
fine grit sandpaper
sanding block
Instructions
Tear a strip from the medium grit sandpaper and fold it around the sanding block.
Sand the tapered ends of the broomsticks round and smooth.
Sand the entire broomstick, both tip, and shaft, with the fine grit sand to remove any splinters and make it smooth enough to be able to knit with it.
The result: two extremely large knitting needles!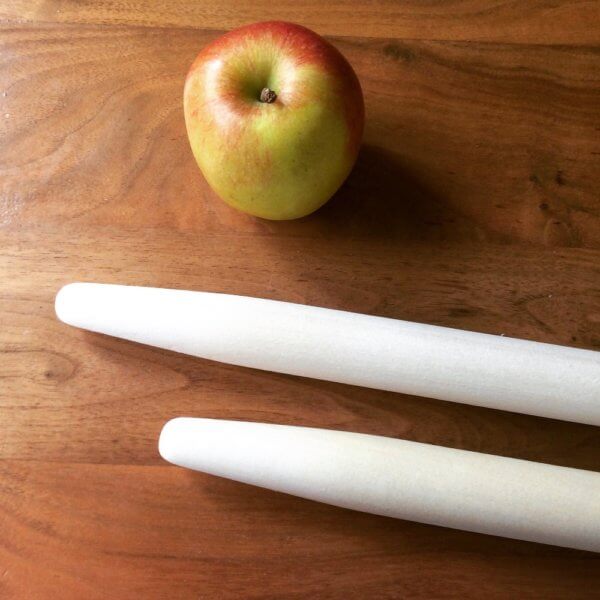 In the next tutorial on this subject, we will be preparing the wool roving to be able to knit with it.