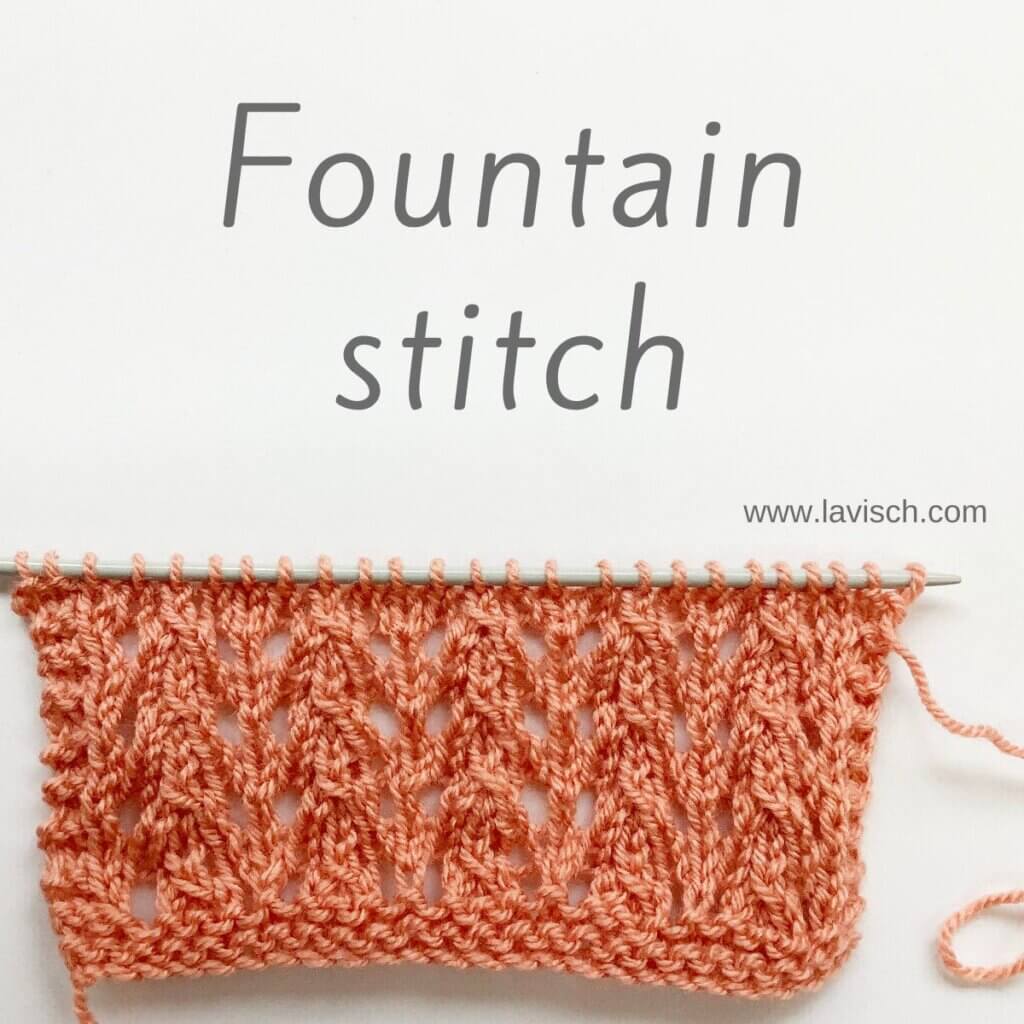 The fountain stitch is an elegant lace pattern, that looks rather like water flowing from a fountain. Hence, the name! It really looks much more intricate and complex than it really is. The stitch pattern consists of yarn overs and a left-leaning double decrease. You can easily adjust the looks of this lace pattern, by replacing the decrease by a centered double decrease. In this example, I have worked the pattern in acrylic yarn, the swatch has not been blocked. The patterning will pop a lot more if you do block your project.
This stitch pattern is worked as a multiple of 4 stitches + 1, and in a four-row repeat. Something to keep in mind, is that the increases are decreased away again on another row, so your stitch count will differ from row to row. Please note that I've added 2 edge stitches in garter stitch on both sides of the swatch.
Materials used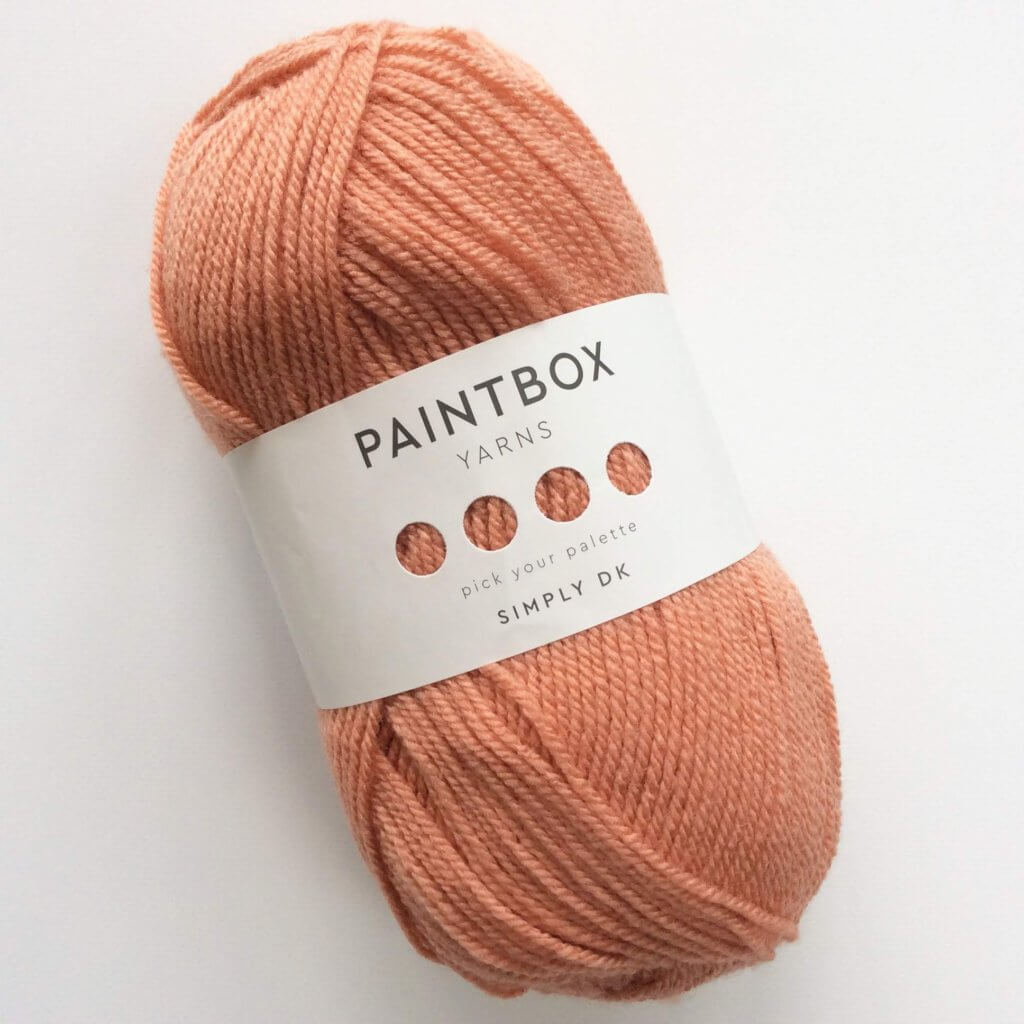 Yarn: Paintbox Yarns Simply DK, a good value, good quality 100% acrylic yarn, in the color Vintage Pink.
Needles: This is a pair of straights that I picked up at the second-hand store when I started knitting, brand unknown.
Stitches used
p – purl
RS / WS – right side / wrong side
rep – repeat
sl1-k2tog-psso – Slip next stitch, knit 2 together, then pass slipped stitch over.
st(s) – stitch(es)
Fountain stitch
Row 1 (RS): K1, * yo, k3, yo, k1; rep from * to end.
Row 2 (WS): Purl.
Row 3: K1, * k2, sl1-k2tog-psso, k3; rep from * to end.
Row 4: Purl.
Repeat rows 1-4 for pattern until desired length.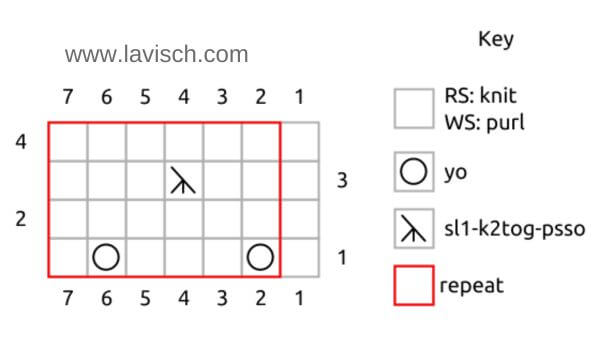 In the below pictures, you see the patterning first from the right, and then also from the wrong side of the fabric: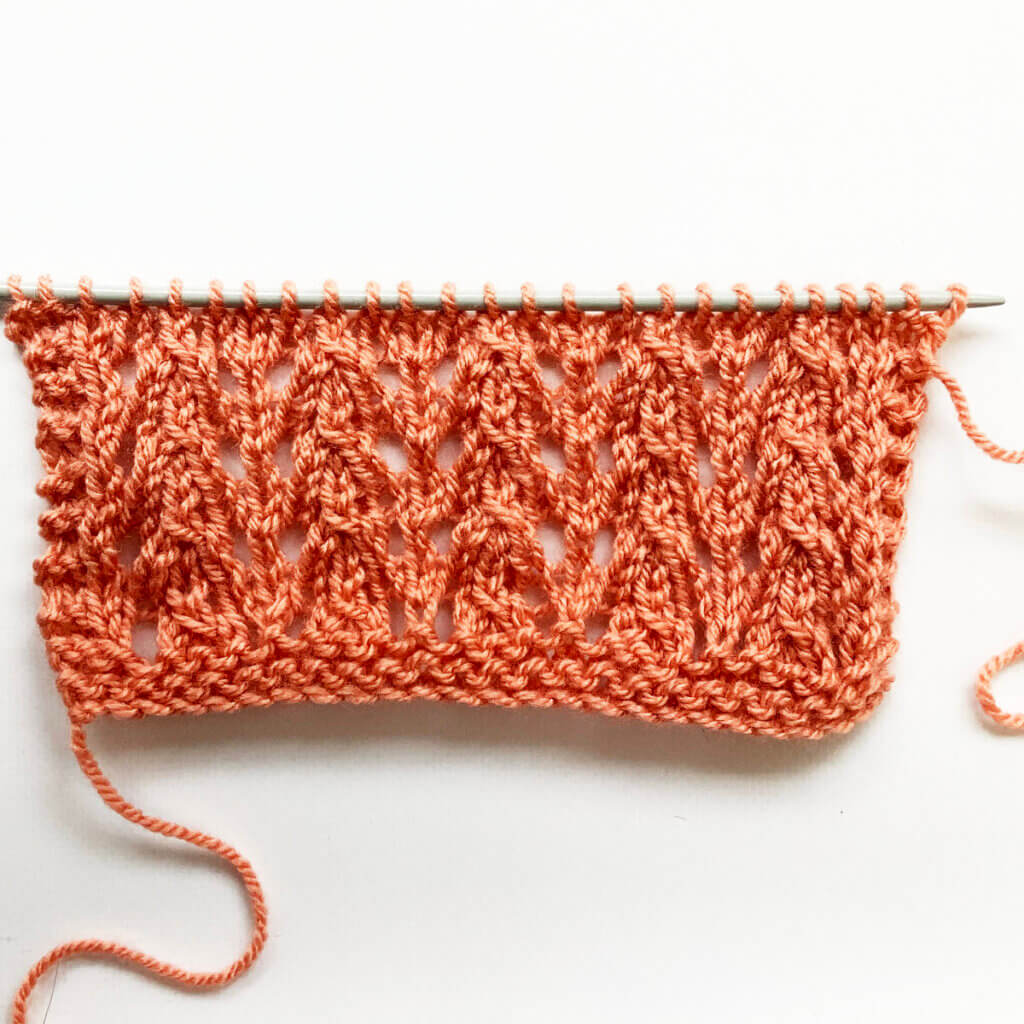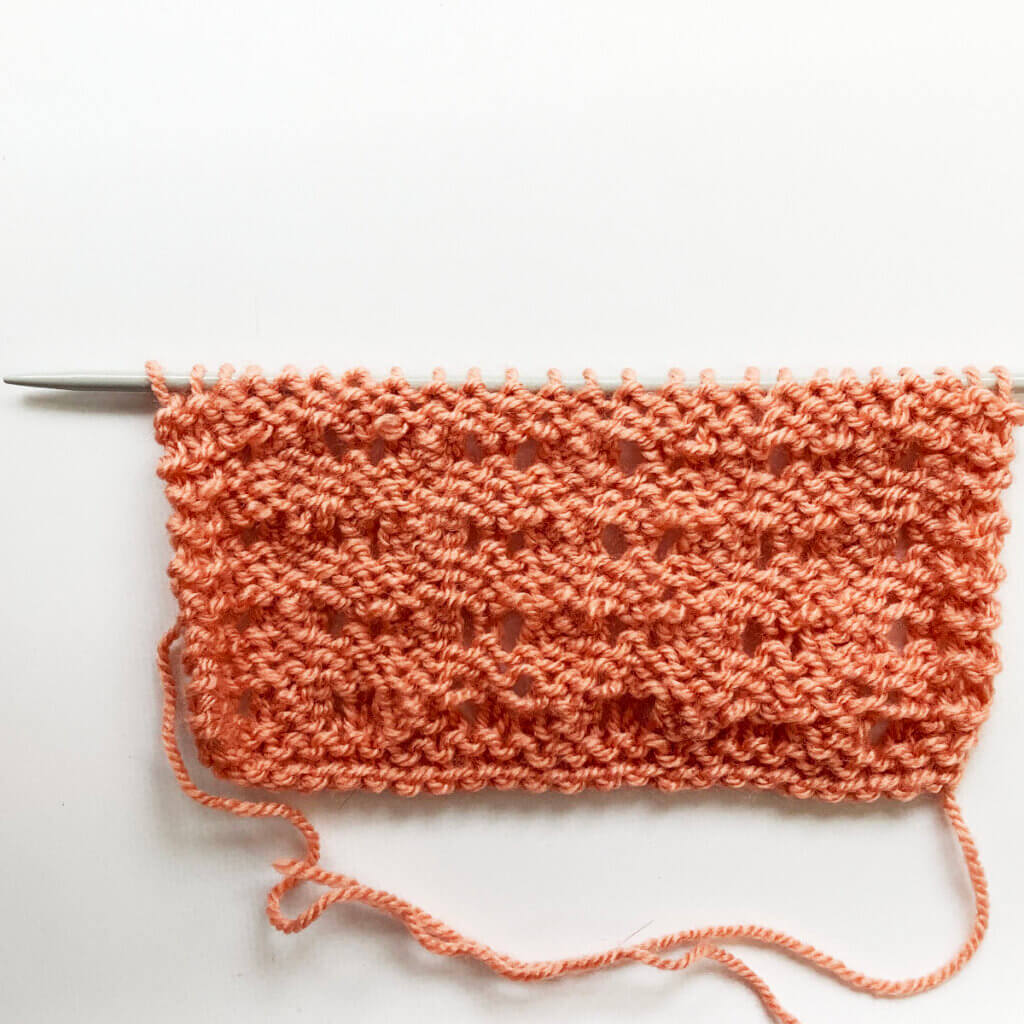 To get an impression of how this stitch looks as an all-over pattern: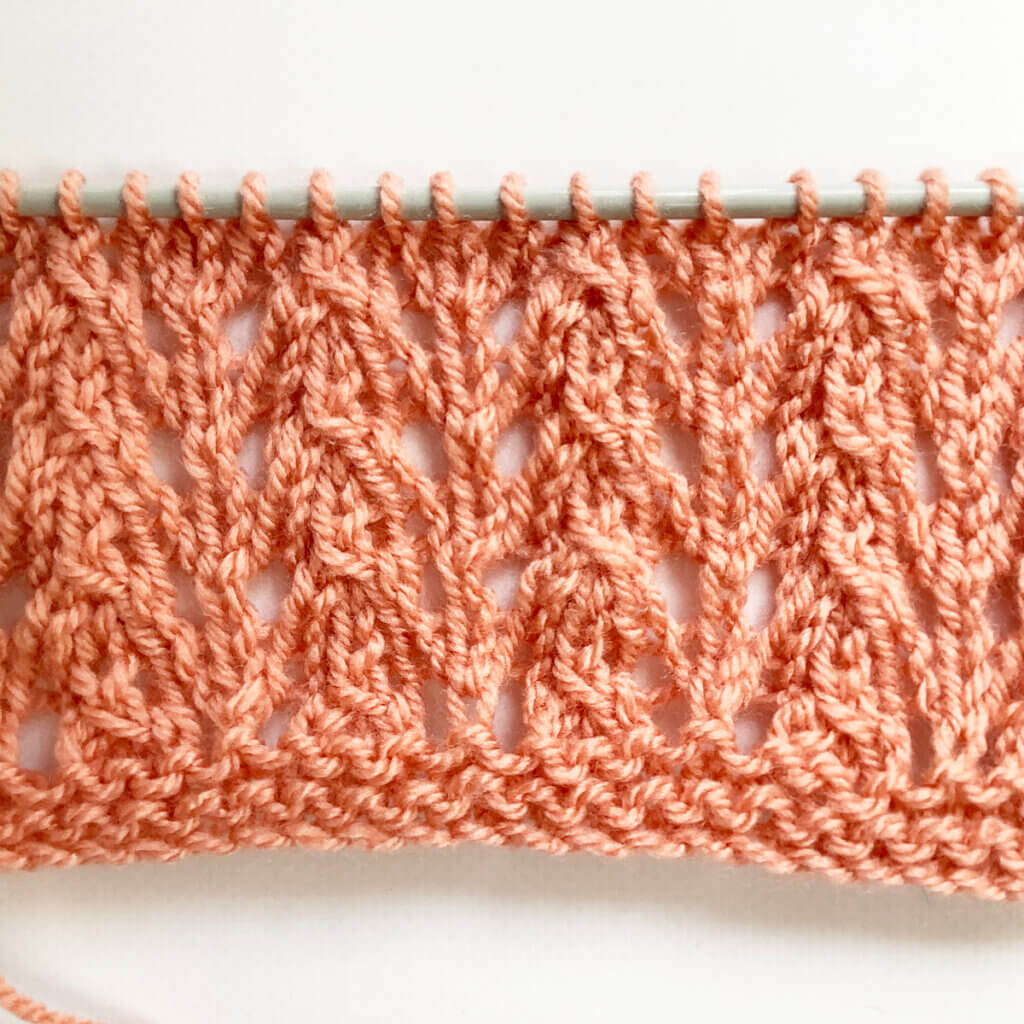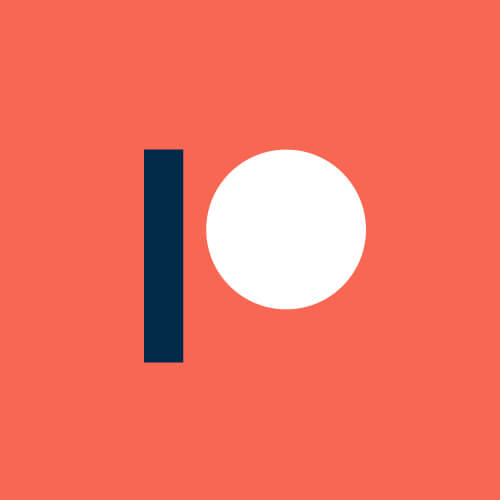 Thanks to my Patreon supporters for bringing you this freebie! Creating quality patterns and tutorials is a lot of work and resource-intensive. However, I find it important to give you free content like this tutorial. Thanks to the generous support of my Patreon supporters, I can make it happen. Thank you, patrons! Click here to join, or click here to read more about La Visch Designs on Patreon.