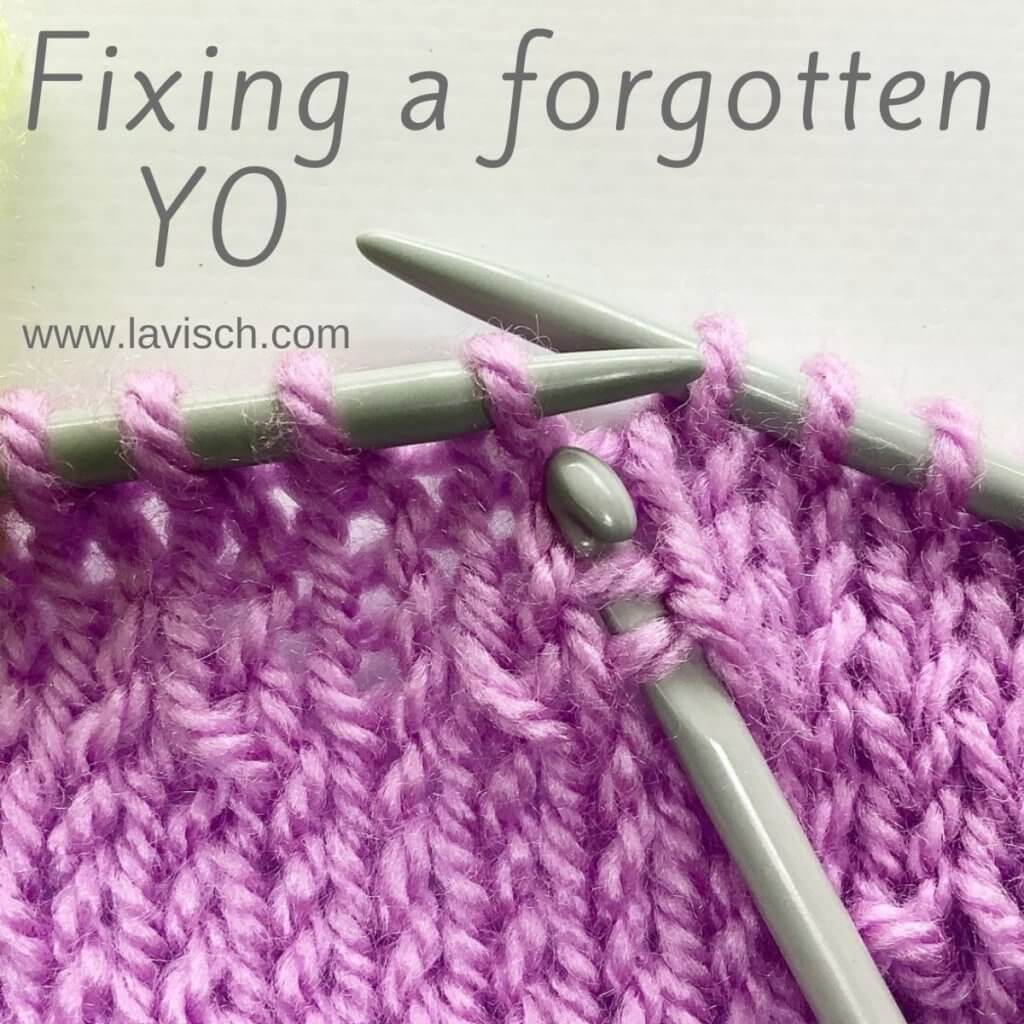 If you've ever knit lace or eyelet-patterning you know it can happen easily: a short distraction. And when your attention is somewhere else a yarn over or yo is forgotten and all patterning and shaping is thrown off-course. It may even be that you won't notice it until several more rows or rounds have been worked.
Personally, I have a very big aversion against ripping out my work, just because I forgot one teeny tiny stitch a couple of rows back. I mean, it certainly is an option, but I consider it to be more of a last resort type of option.
So, without further ado, here a way to fix that forgotten yo without issues and stress!
Materials used
Yarn: * Paintbox Yarns Simply DK, a good value, good quality 100% acrylic yarn, here in the color 142 Tea Rose.
A crochet hook in the same size or slightly smaller than your knitting needles. For example this * Pony Aluminum Crochet Hook in size 4 mm.
Fixing a forgotten yo step by step
1. First, go to the spot in your knitting where the yo should have been. If you look carefully, you can see horizontal threads between the 2 columns of stitches. Do you also see the left-leaning decrease, 4 stitches down on the left-hand needle?
Right next to it is where the forgotten yo should have been. This means we need to insert the crochet hook from bottom to top underneath threads 3 and 4, counting from the needle down.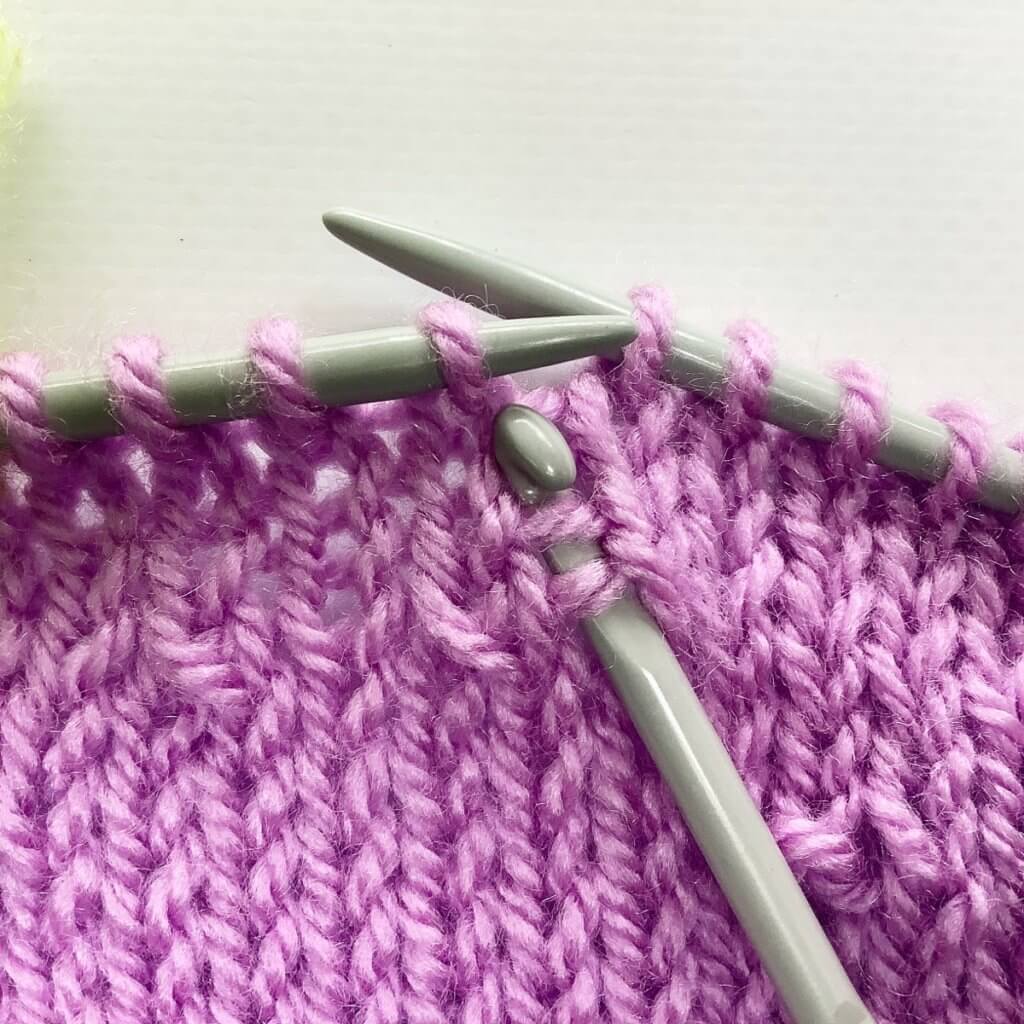 2. Next, pull the top thread through the other one on the hook to create the yarn over or yo.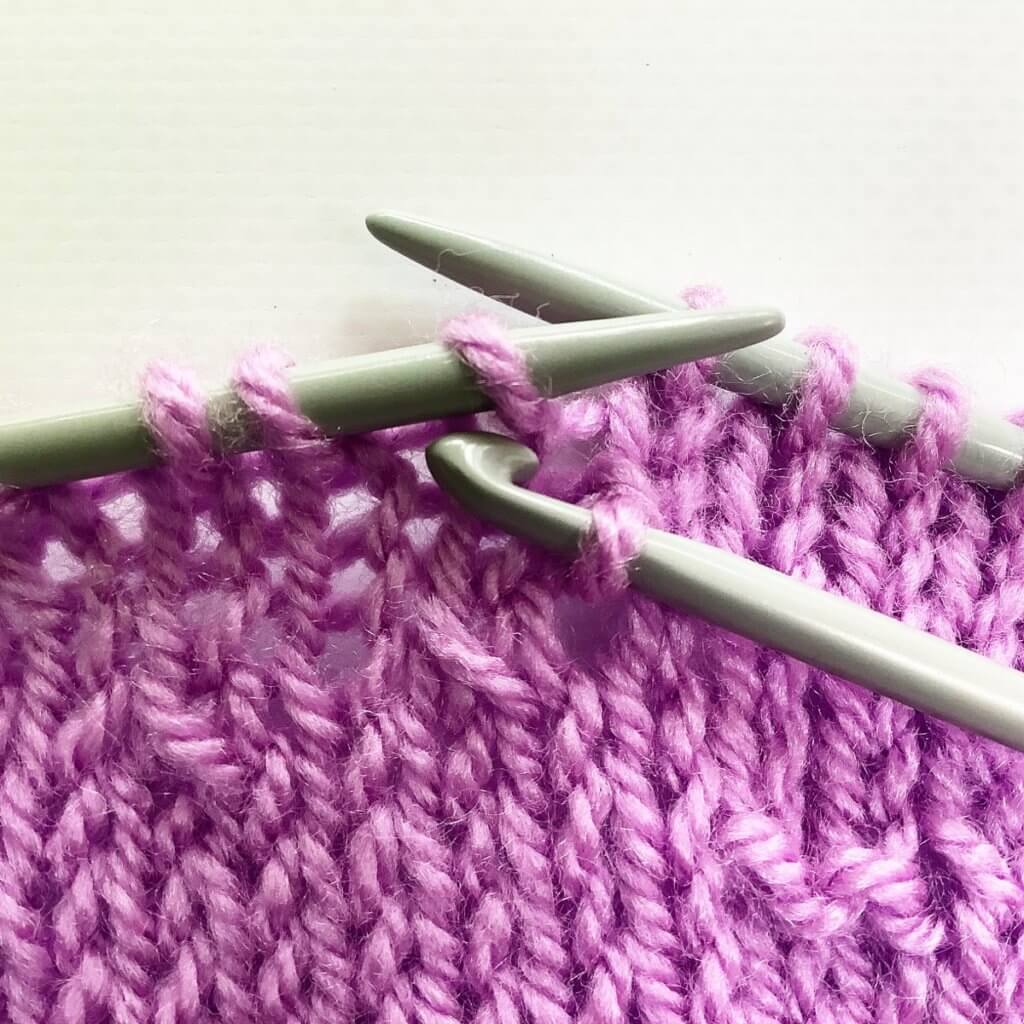 3. The next step is to insert the crochet hook underneath the horizontal thread directly above new yo and pull the thread through the loop already on the hook to make a new knit stitch. Repeat this (for stockinette) as often as needed until you've run out of threads to pull through and place the stitch on the left-hand needle.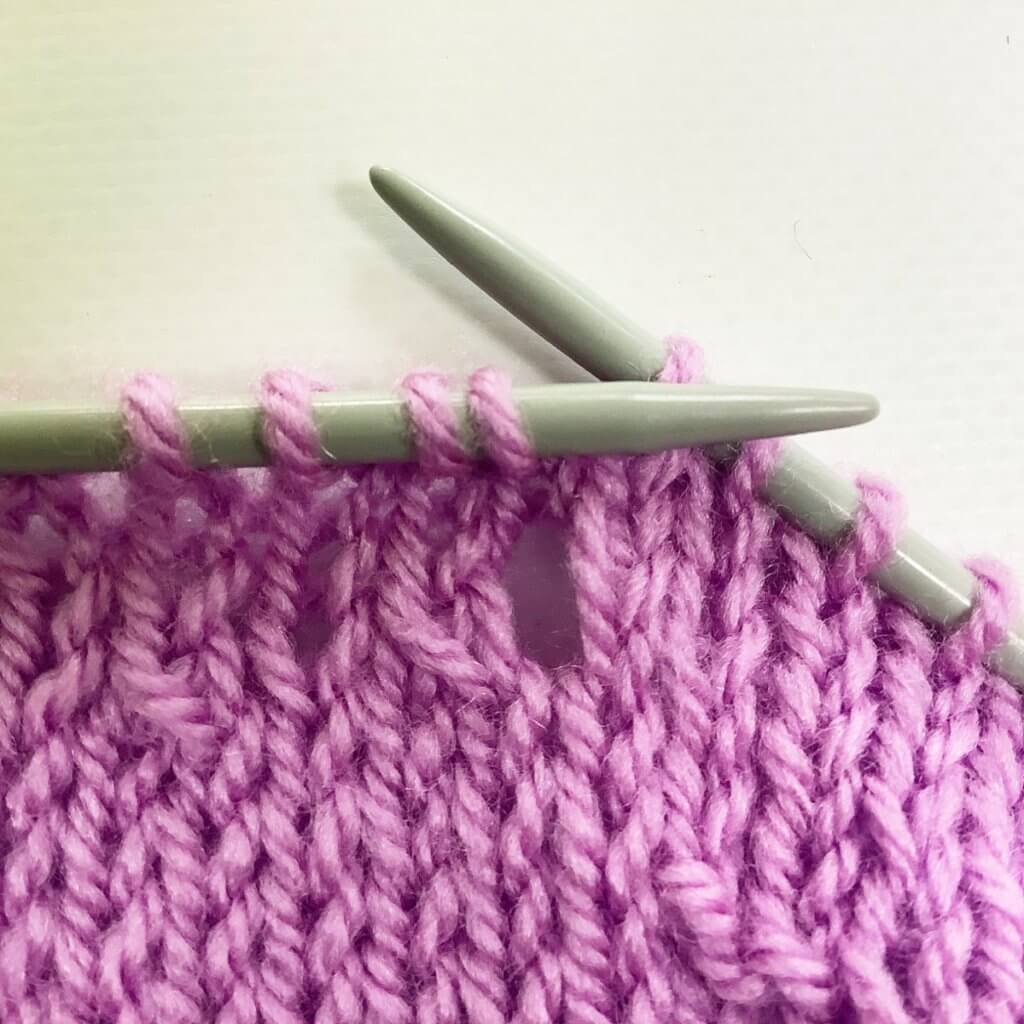 Now you're ready to continue your knitting!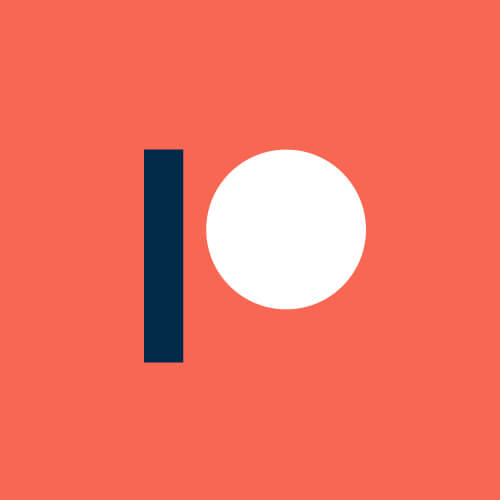 Thanks to my Patreon supporters for bringing you this freebie! Creating quality patterns and tutorials is a lot of work and resource-intensive. However, I find it important to give you free content like this tutorial. Thanks to the generous support of my Patreon supporters, I can make it happen. Thank you, patrons! Click here to join, or click here to read more about La Visch Designs on Patreon.