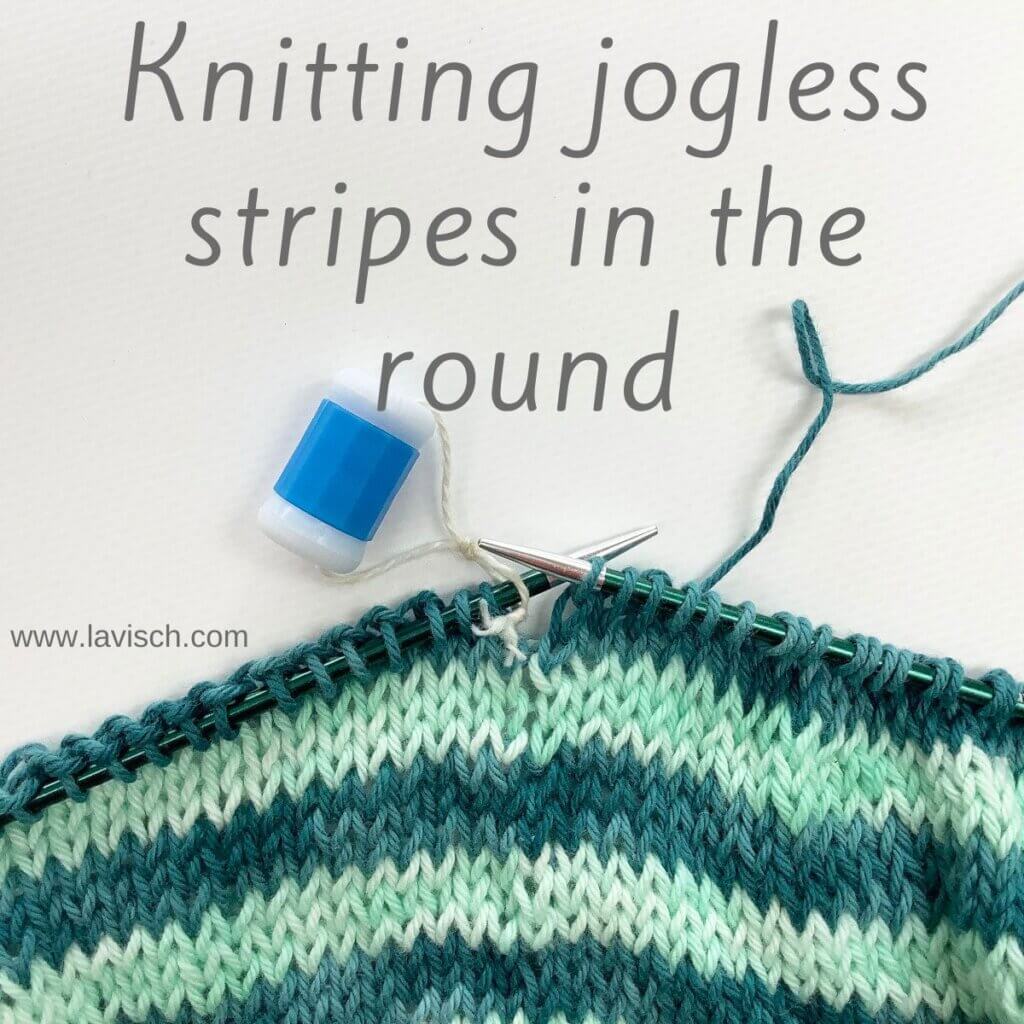 When working knitting in the round, you're actually working in a spiral. This means, that when knitting stripes, you get a little "jog" when switching from the one to the other color. Of course, there are also many ways to help counteract this effect. Some methods only work well with very wide stripes. However, the one I'll be showing here, also works well with narrow stripes.
Materials used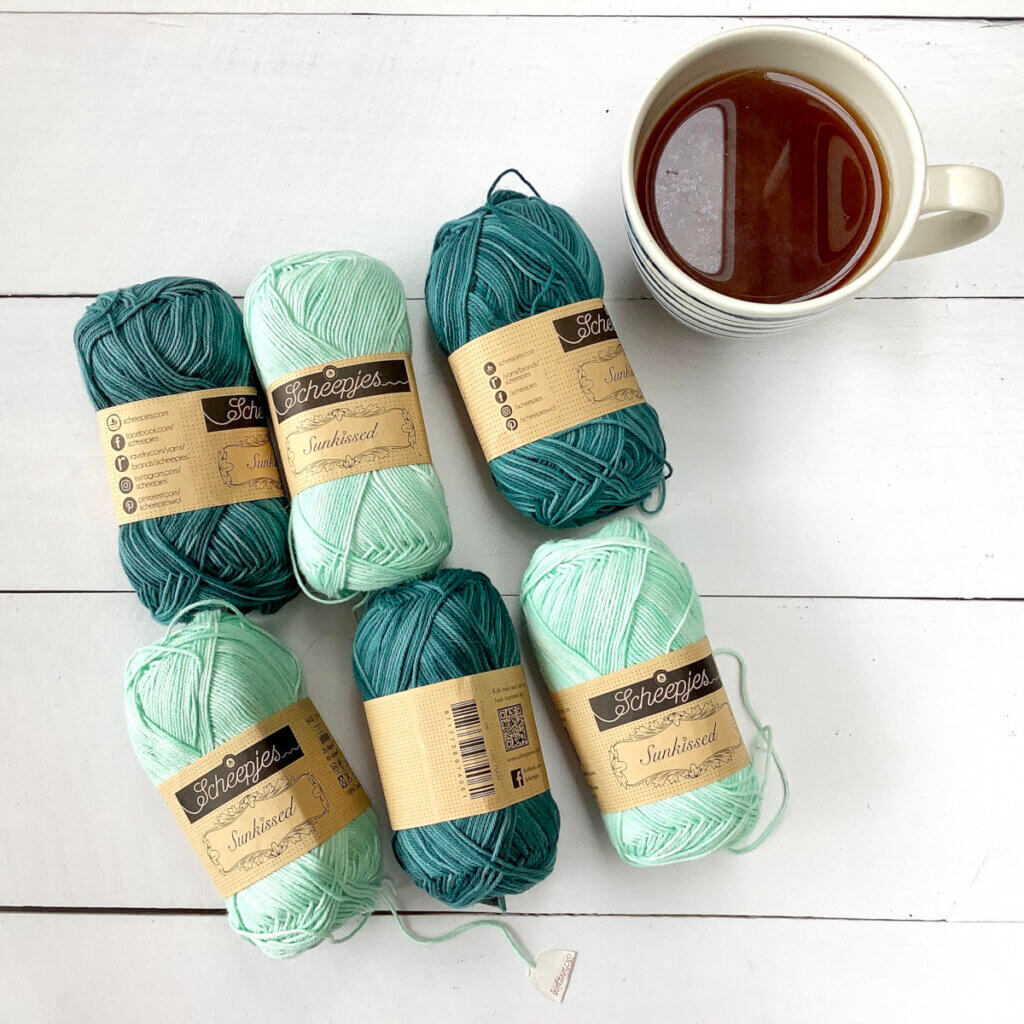 Yarn: Scheepjes Sunkissed, a fingering weight 100% cotton yarn (170 meters / 50 grams). Pictured here in the colors 7 Pistachio Ice and 6 Oceanside.
Needles: * KnitPro Zing Fixed Circular Needles. In this tutorial, I used the 3 mm (US 2 1/2) size with a cable length of 60 cm (24 inches).
Knitting jogless stripes in the round step by step
To start, finish your round with the old color, but do not yet move the end-of-round stitch marker to the other needle.

Next, place the last worked stitch back on to the left-hand needle.

Now take the other color yarn and knit the stitch you just placed back onto the left-hand needle.

With the new color, continue working the round until you're one stitch before the end-of-round.

Insert the right-hand needle in the stitch below the one near the tip of the left-hand needle and place it back on the needle.

Make sure to place the stitch in the "old color" in front of the one in the "new color"

This is what covers the jog!

Finally, knit both loops together.

And that's it!
Considering that I'm knitting this tee with a 100% cotton yarn at a relatively loose gauge, I find the end result to be amazingly jogless indeed. I mean, it's not absolutely invisible, but still pretty hard to detect!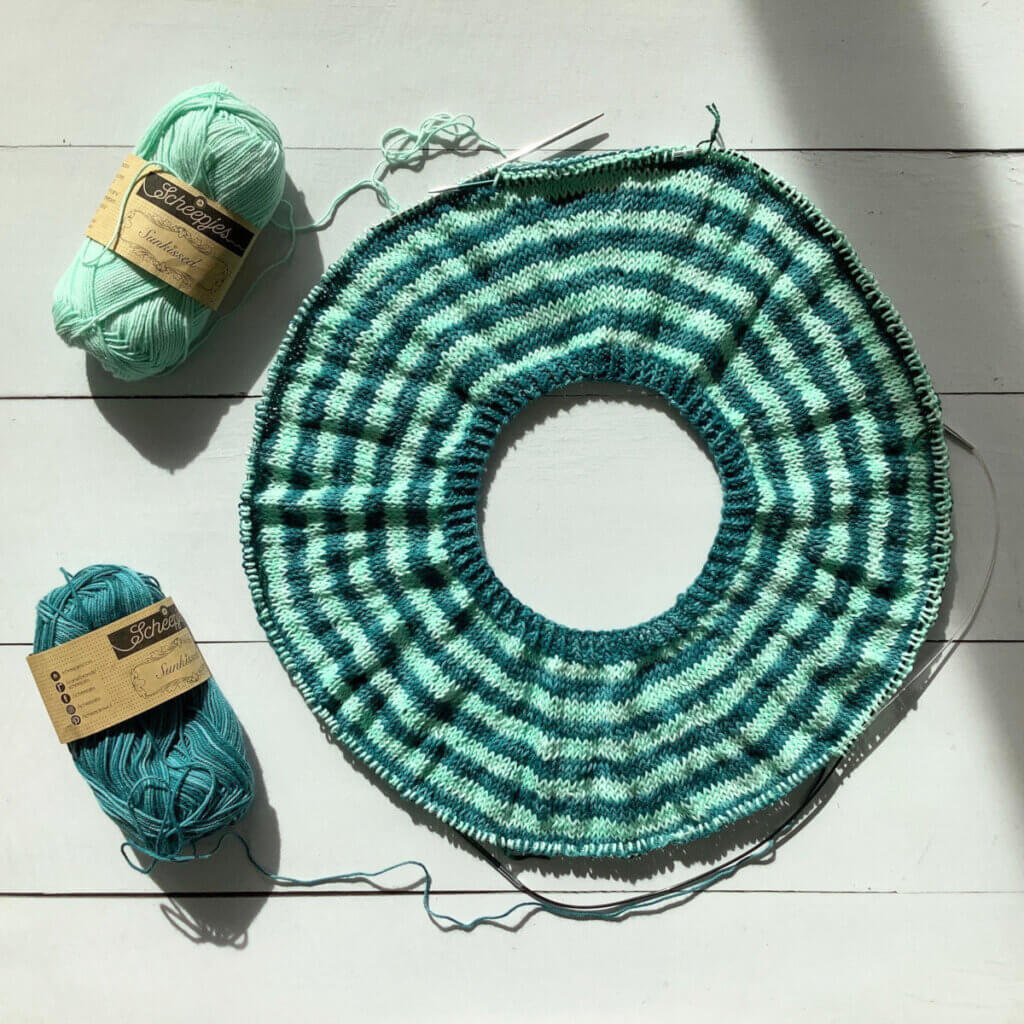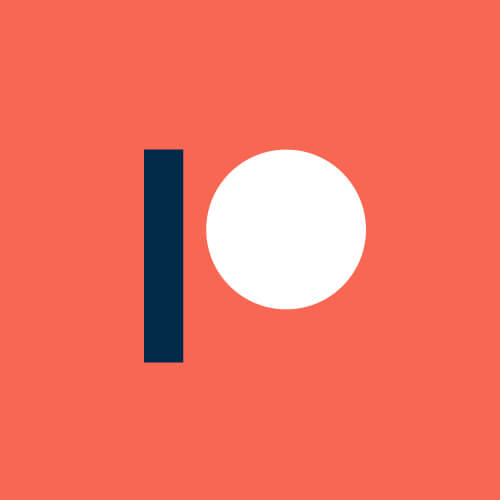 Thanks to my Patreon supporters for bringing you this freebie! Creating quality patterns and tutorials is a lot of work and resource-intensive. However, I find it important to give you free content like this tutorial. Thanks to the generous support of my Patreon supporters, I can make it happen. Thank you, patrons! Click here to join, or click here to read more about La Visch Designs on Patreon.