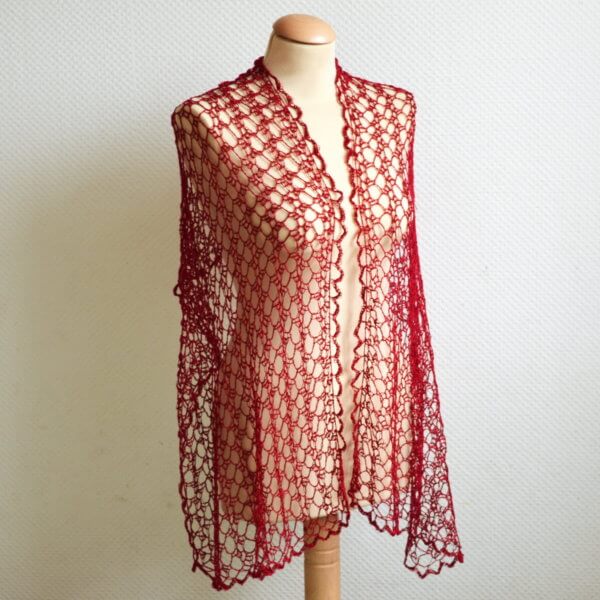 The Robijn lacy wrap is designed to give an extra bit of glamour to your outfit. Great for that special night out! Robijn can be made as a scarf or stole. The width and length are easily adjusted for further customization. This design is suitable for any drapey lace-weight or fingering-weight yarn.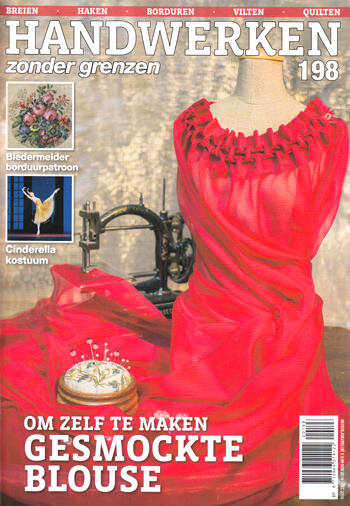 I'm proud to tell you, that this design has been published in issue 198 of the Dutch magazine Handwerken Zonder Grenzen! You can order this issue in Dutch here.
This pattern is also available in both English and Dutch through La Visch Designs!