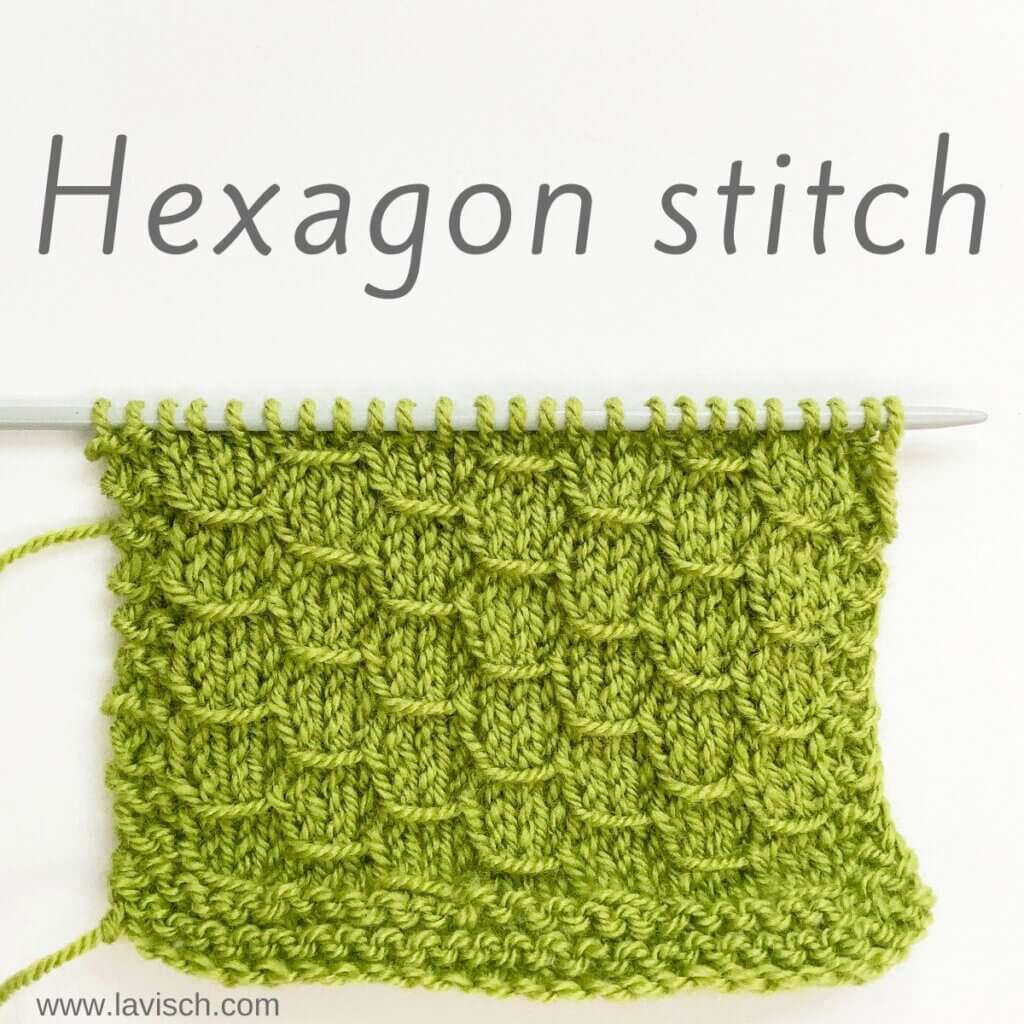 The hexagon stitch is a very striking stitch that is nevertheless not hard to knit. It's made by working a yarn over and passing it over a group of stitches. This sequence is alternated, making it look like little hexagons. Because of the passed-over yarn overs, the fabric is a bit tighter than regular stockinette. It shares its tendency to roll, though.
This stitch pattern is worked as a multiple of 4 stitches, and in a four-row repeat. Please note that I've added 2 edge stitches in garter stitch on both sides of the swatch.
Materials used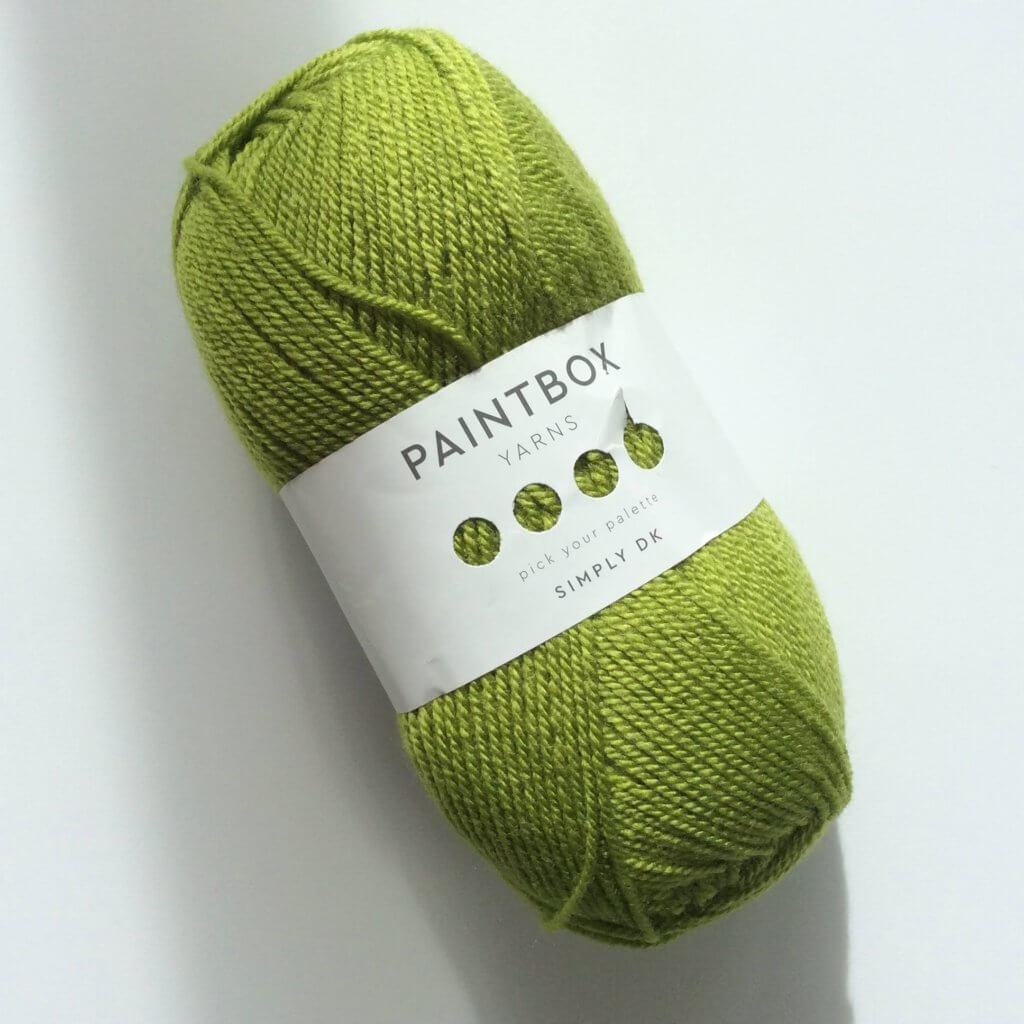 Yarn: Paintbox Yarns Simply DK, a good value, good quality 100% acrylic yarn, in the color Lime.
Needles: This is a pair of straights that I picked up at the second-hand store when I started knitting, brand unknown.
Stitches used
p – purl
RS / WS – right side / wrong side
yo-k3-pass yo over – yarn over, knit 3 stitches, pass the yarn over, over the 3 knit stitches
rep – repeat
st(s) – stitch(es)
Grand staggered eyelet stitch
Row 1 (RS): *Yo-k3-pass yo over, k3; rep from * to end. (6 sts)
Row 2 (WS): Purl.
Row 3: *K3, yo-k3-pass yo over; rep from * to end.
Row 4: Purl.
Repeat rows 1-4 for pattern until desired length.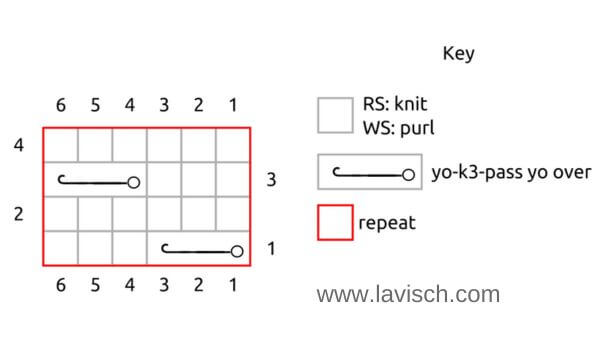 In the below pictures, you see the patterning first from the right, and then also from the wrong side of the fabric: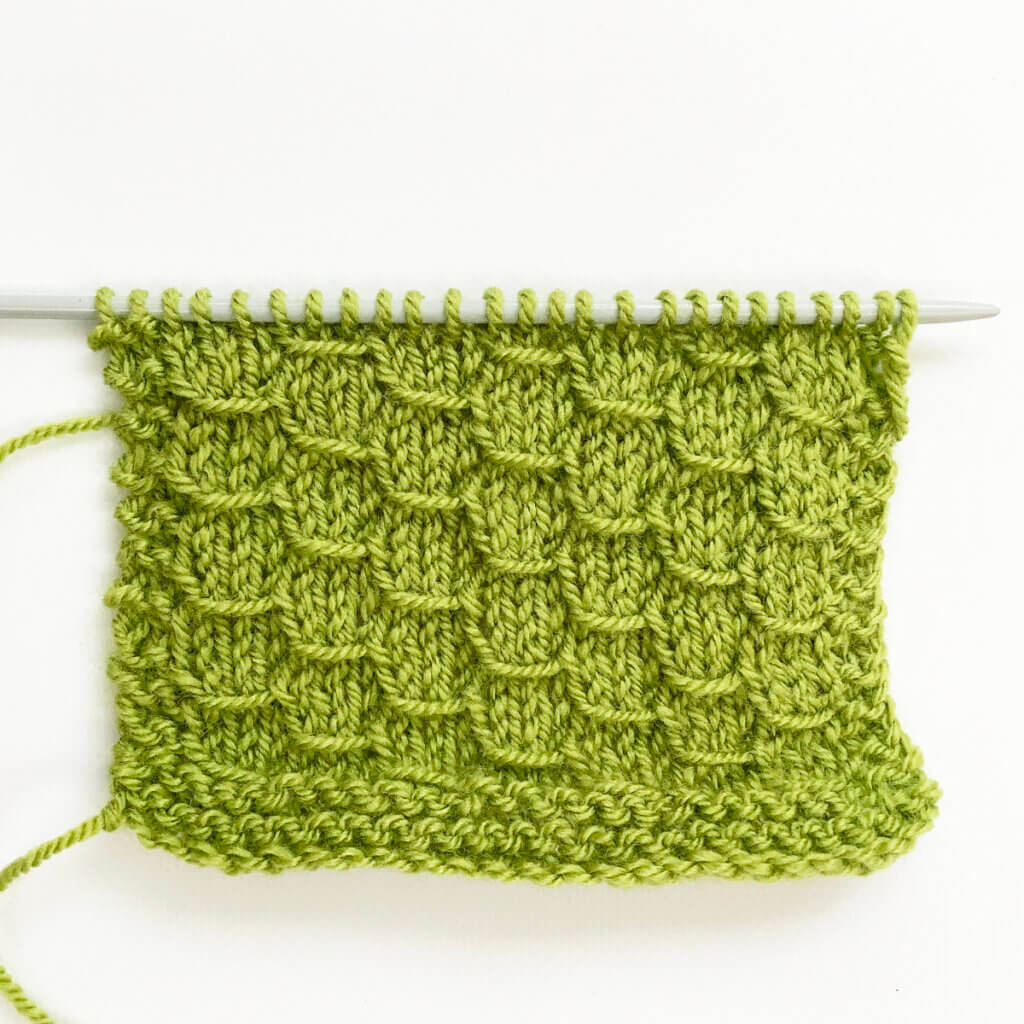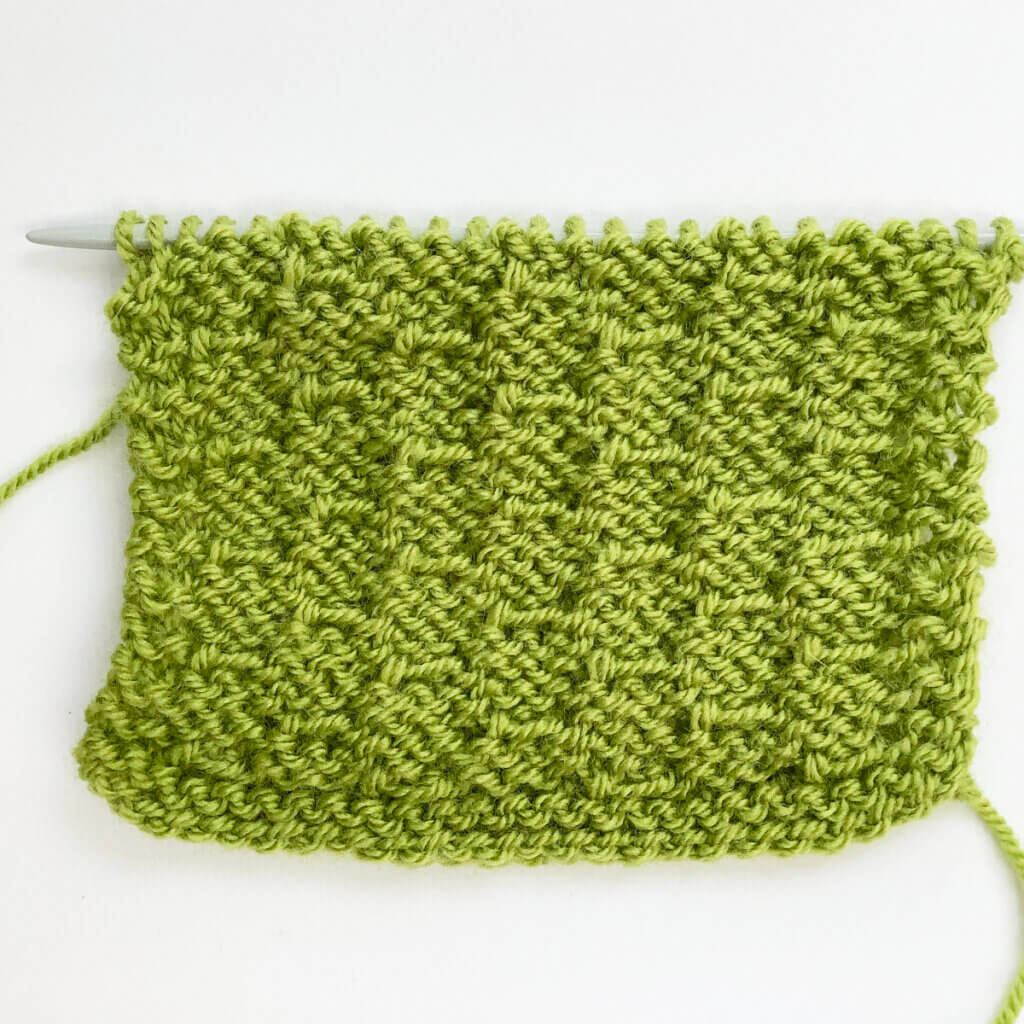 To get an impression of how this stitch looks as an all-over pattern: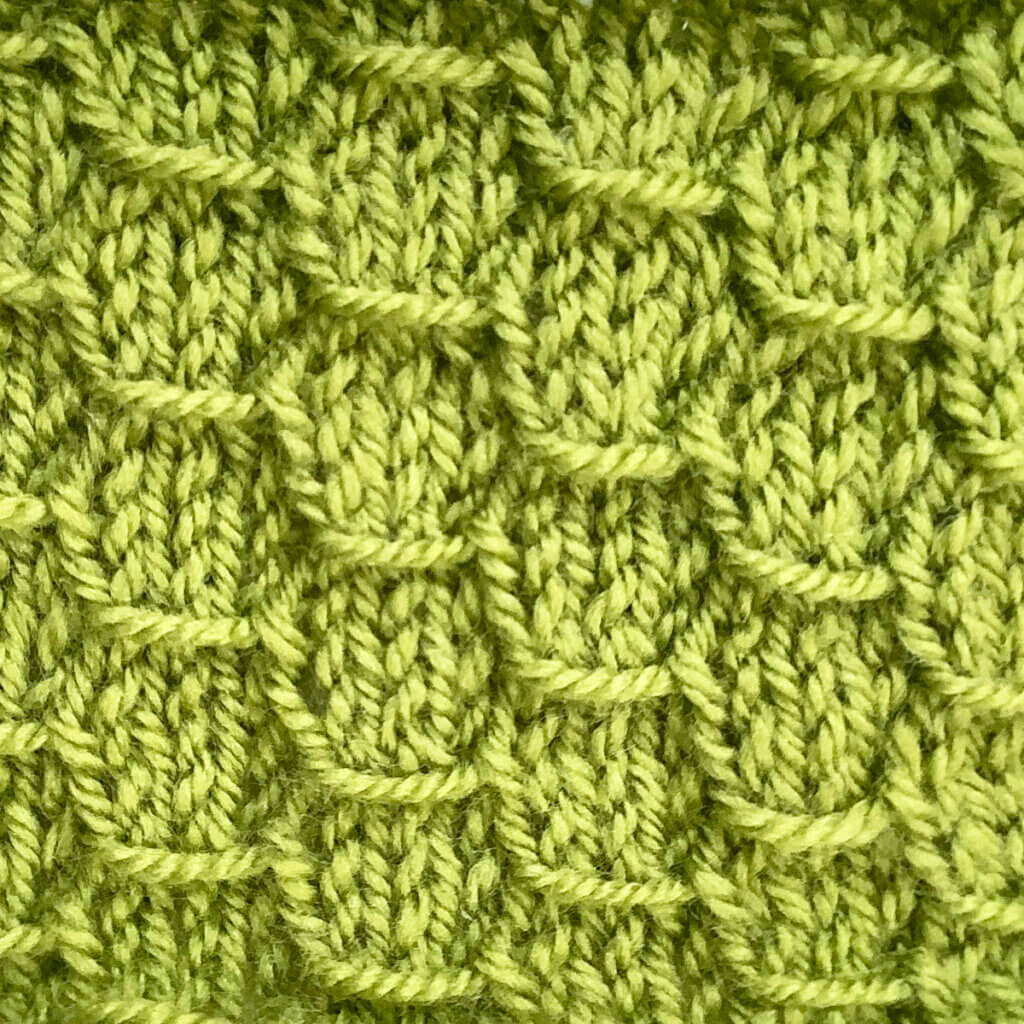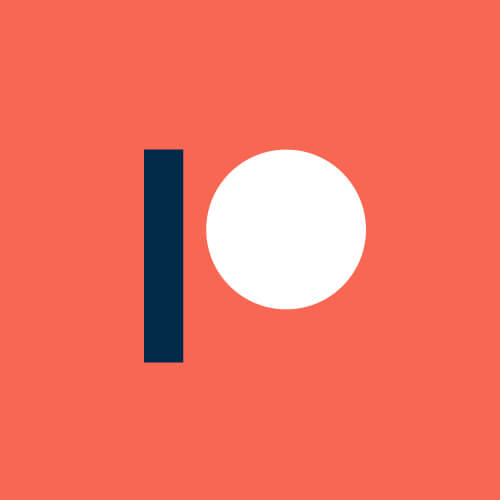 Thanks to my Patreon supporters for bringing you this freebie! Creating quality patterns and tutorials is a lot of work and resource-intensive. However, I find it important to give you free content like this tutorial. Thanks to the generous support of my Patreon supporters, I can make it happen. Thank you, patrons! Click here to join, or click here to read more about La Visch Designs on Patreon.